Tomorrow, scrapbookers around the world will be participating in events for International Scrapbooking Day!
I challenge YOU to come join the fun!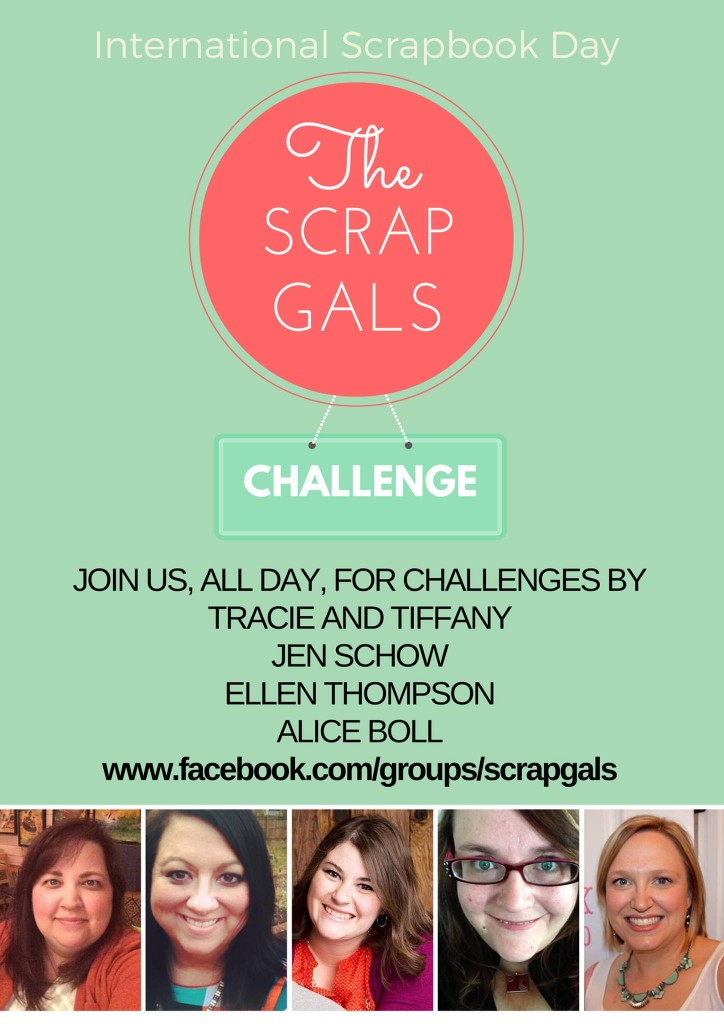 I've teamed up with Tiffany and Tracie from the ScrapGals podcast for a day of fun challenges and inspiration.
Starting at 9 am Central time, a new challenge will be posted in the ScrapGals online community every two hours. You can play along, totally for free, and share your love for scrapbooking.
(P.S. My challenge will be released at 3 pm Central time!)
Hope to see you there! Now, go and be crafty!
Alice.
P.P.S. Not on Facebook? I'll be sharing my portion of the challenge here, so check back at 3pm Central.