Welcome to the Creative Christmas Blog Hop! We hope you'll enjoy a day of festive fun and inspiration as the Scrapbook Bundles designers showcase the products available in the Creative Christmas 2015 Bundle.
Click through all the blogs before 11:59 EST and be sure to leave a comment on each and every one, because at the end of the hop ONE lucky "hopper" will win a complete bundle before you can even buy it!
So grab a drink, flex your mouse-clickers, and relax. We're going to bring you your most creative Christmas yet!
Let me tell you about the class I've included in the bundle, Scrapbook Christmas… in January!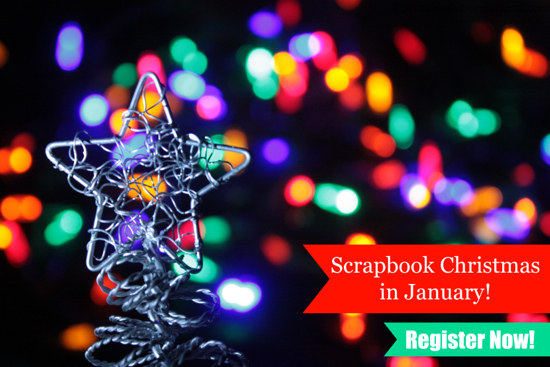 Christmas is a busy time of year. The idea of scrapbooking every day, or capturing all of the special moments seems like a brilliant idea.
It is, but… who has the time? Shopping, wrapping presents, attending Christmas concerts and parties, decorating the house, baking holiday treats… are you worn out just thinking about it all?
And then on top of everything you are supposed to scrapbook it too?
Enough already!
Let's scrapbook Christmas… in January!
In December you will receive:
Short email prompts for 25 days with your daily mission of the Christmas moment you need to capture, and a link to the class page.
 The daily class page will have more details about capturing the photos and journaling for the day, as well as alternate ideas or different ways to interpret the prompt.
Daily tips help to keep you on track and be sure you are ready to scrapbook your memories in January.
Organization Guide. These tips will help you plan your Christmas scrapbooking in a way that is super simple and easy to carry out during the month of December. You'll learn how to do the bare minimum so you can scrapbook your memories in January.
A PDF pocket guide checklist to keep you on track so you won't forget to take important photos.
In January you will receive:
Daily emails reminders to visit the class page. 😉
Daily class pages with inspiration and tips to help you scrapbook your Christmas memory.
Access to a Facebook group for sharing your layouts with others.
This class is perfect for all types of scrapbookers, traditional, pocket page, mini album or digi! Your style of scrapbooking isn't important, it's the memories you are capturing.
This class gives you the perfect opportunity to incorporate other products from the bundle!
Here's a few ways that you can use the other bundle goodies in this class!
Use Karen's templates or Alison's sketches to design your layouts.
Schedule all of your Christmas activities, including daily reminders to take a photos, using Lisa's Christmas Planner.
Create your layouts using Melissa's gorgeous Good Cheer digital scrapbooking kit.
Edit your photos using Melissa Shanhun's editing tips.
The Scrapbook Christmas in January class normally retails for $25. You can get the whole bundle for $29.99! It's true!
Take a peek at what's included in the bundle!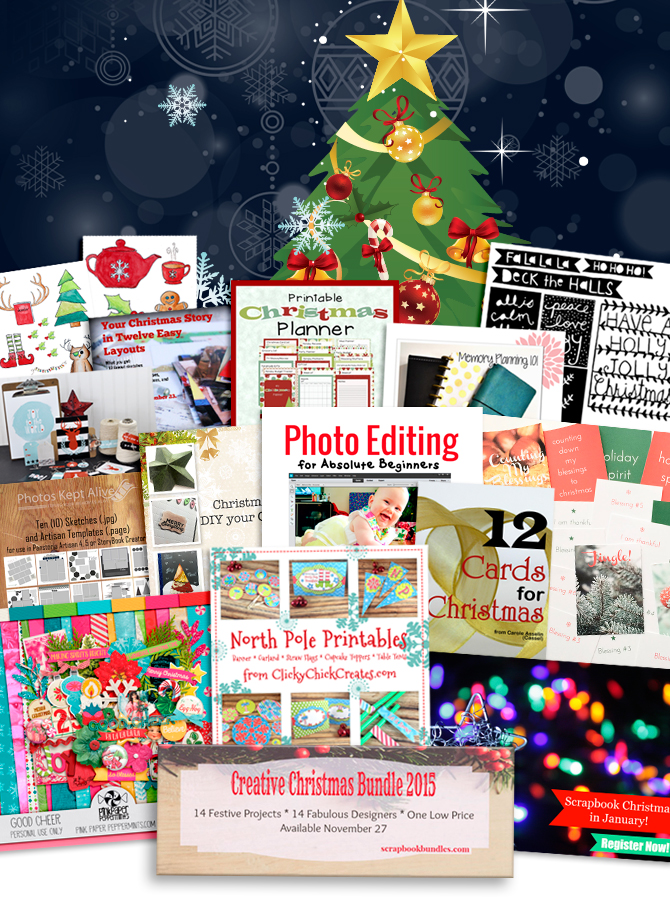 1. 18 page Christmas planner from Lisa Harris at My Kreative Pursuits – retail value $15
2. Photo Editing for Absolute Beginners – Christmas Edition from Melissa Shanhun at Digital Scrapbooking HQ – retail value $30
3. The Big Score: Christmas Edition (a class about Christmas DIY projects that you can do with just a scor-board and a pair of scissors/trimmer) from Beth Soler at Scrapping Wonders – retail value – $15
4.  Holiday Gratitude Cards (printable journaling cards with writing prompts) from Margareta Carlsson – retail value $10
5.  Whimsical holiday printables (stickers) for scrapbooking and planners from Cara Vincens at The Hooting Pirate – retail value – $10
6.  4 Christmas SVG/PNG cut files from Ashley Calder – retail value $10.
7. 10 digi-templates in .page and .jpg files to be used in Artisan or as sketches + 2016 Flower Calendar as a bonus from Karen Fitting at Photos Kept Alive – retail value  $24.00
8. 12 layout sketches to tell your Holiday Stories + process videos and several bonuses along the way from Alison Day at Day Designs – retail value $25
9.  Holiday Printables Bundle from Jen Gallacher – retail value $10
10. Scrapbook Christmas in January class (class showing how to capture the important memories in December and scrapbook them in January) from Alice Boll at Scrapbook Wonderland – retail value $25
11.  "Good Cheer" a faith-inspired digital art kit (scrapbooking, crafting & art journaling) from Melissa Ohlson at Paper Pink Peppermints – retail value 21.95
12. Memory Planning 101 – how to use photos in your planner and journal the week from Jen Wright at Jen Wright Designs – retail value $20
13.  12 Cards of Christmas – 12 sketches/layered templates for cards/ envelope sets from Carole (Cassel) at Scrapbook Campus – retail value $10
14.  North Pole Breakfast themed printables from Connie Hanks at Clicky Chick Creates – retail value $15
Over $200 in retail value for just $29.99. Amazing!
Here are the links to the whole blog hop!
Don't forget to leave a comment at EVERY site to be eligible to win one of the bundles!
Now go ahead and leave a comment… I'd love to hear what your favourite part of Christmas dinner is! Your next stop will take you to see Beth from Scrapping Wonders.
Alice.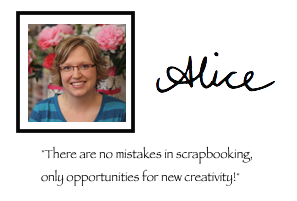 *Affiliate links are used on this site.