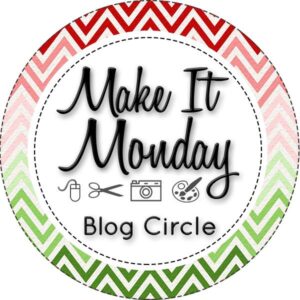 Christmas is all about the people and the connections we share. Do you scrapbook those family connections?
If you are hopping along the Make it Monday Blog Circle you'll have arrived from Messtaken Identity where Gina was making homemade bread! Mmmm! (If you missed it make sure you pop over to check it out she shared her recipe!) I'll share your next stop at the end of this post.
Watching my 14 year old son play with his three year old cousin really made me think about the way families interact. I felt it was important to capture the special bond between cousins, no matter what the age gap between them is.
Capture Family Connections
Start your page with a goal of documenting a relationship instead of an event the way capturing the relationship between cousins became the starting point for this Christmas scrapbook layout.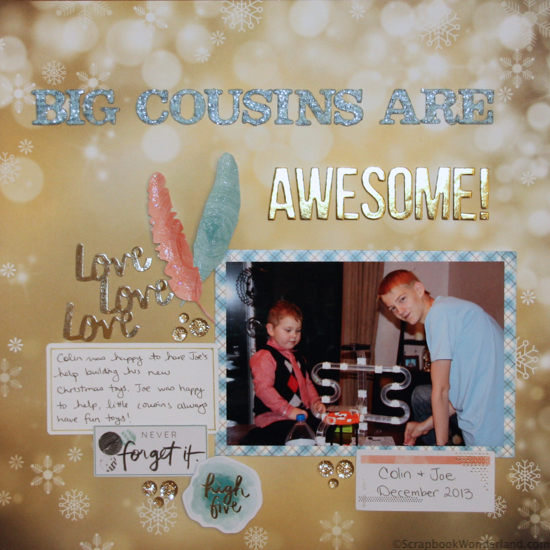 This layout doesn't have deep, heartfelt, emotional journaling, but it still tells about a strong family connection.
Lesson: You don't have to dig deep into your emotional storage bank to make your journaling have strong meaning.
Try it! Use a relationship or family connection as the starting point for your next scrapbook page. You'll see that even a small amount of journaling can tell a powerful story when documenting the connection between people.
Another useful trick:
Use humour to keep things light.
If you aren't comfortable writing emotional journaling you can lighten the tone of your page by using a bit of humour when documenting the relationships.
Make it Monday:
Your next stop on the blog hop is to Artful Adventures where Kristie shares how to wrap odd sized gifts! (Just in time for Christmas, thanks Kristie!)
Class: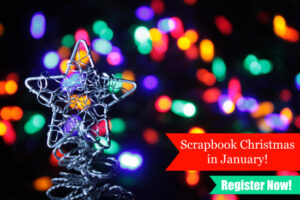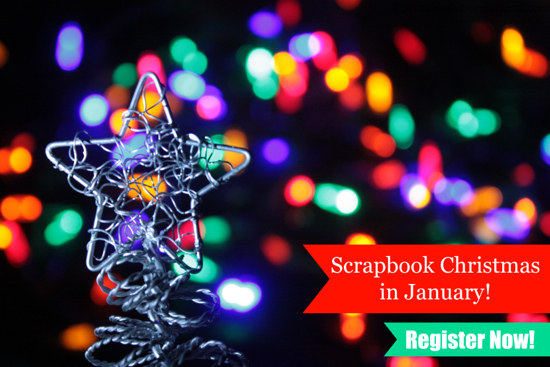 Registration for the 'Scrapbook Christmas… in January' class is closing soon! Don't miss out! Make scrapbooking your Christmas memories easier than ever before and make your Christmas scrapbooking stress free! Get more details HERE.
Now it's your turn! Go and capture the relationships in your family for your scrapbooks. You'll be happy you did.
Let your creativity shine!
Alice.