You've made some custom art, now what?
If you've been having some fun playing with artistic techniques you're probably thinking, "This is great! Now how do I use it on a scrapbook layout?". I have 3 inspiring ways to incorporate your artwork into your layouts, but first…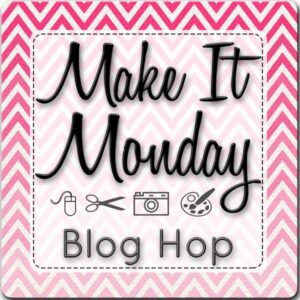 If you're hopping along the Make it Monday hop you probably ended up here from Alison Day Designs where Alison was taking layouts from "meh" to marvelous with frames! I'll share the next stop on the hop at the end of this post.
Ok, let's get your art onto a layout! Here's 3 inspiring ways to incorporate your artwork into your layouts.
Add a Quote:
Use your artwork as a backdrop for a quote. There's two ways you may wish to try this.
Add text directly on to your artwork.
Layer digital text over an image of your art.
It's up to you to decide which method you prefer.
Journaling Tip! Quotes are a great way to add emotion or sentiment to a page without having to come up with the perfect words yourself.
P.S. Want to learn how to create art like this? See THIS POST for a photo tutorial.
Create an Embellishment:
Create a Custom Background:
Your artwork can be the perfect backdrop to tell your stories and share your photos.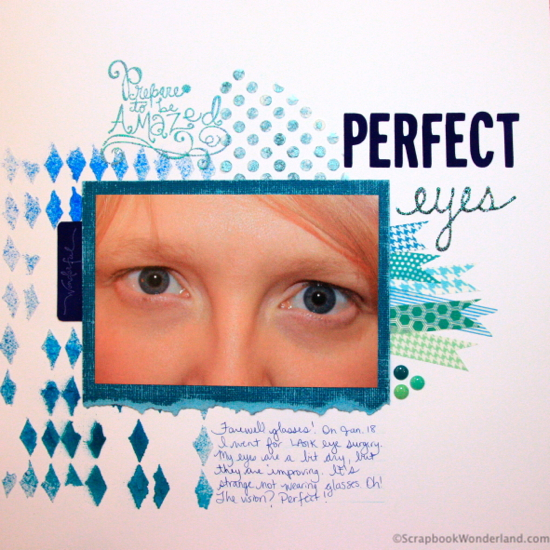 You can add texture and dimension  to your layout using art techniques.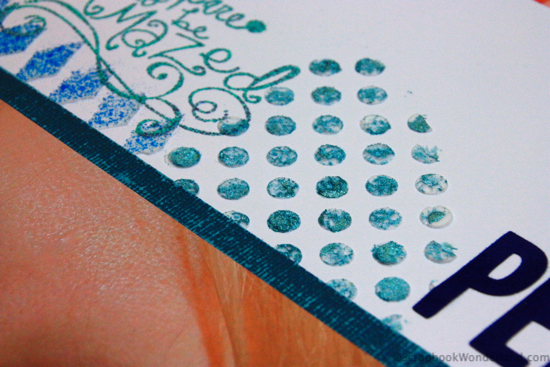 By using your custom art you can be sure you have the right colours and tone for the story you are sharing on your layout.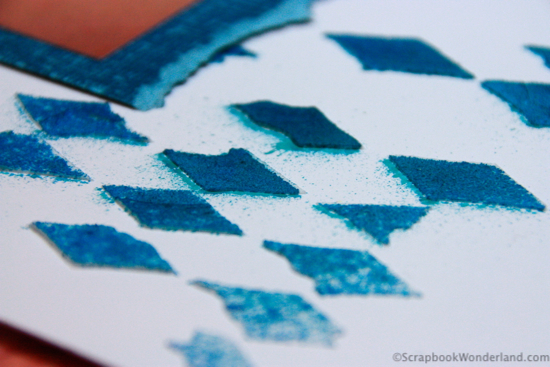 Recap:
3 Simple Ways to Use Your Art on a Scrapbook Layout
Add a Quote
Create an Embellishment
Create a Custom Background
I hope you'll be inspired to use your custom art on a scrapbook layout. I'd love to see what you're creating! Share photos on the Scrapbook Wonderland Facebook page HERE.
If you are new to Scrapbook Wonderland I've gathered up some of my best info for you all in one place. Visit this post for links to my top posts so you can start making scrapbooks you love today! START HERE.
Hop over to Scrapping Wonders  for the next stop on the Make it Monday Hop and create labels with Beth for your Project Life albums!
Let your creativity shine!