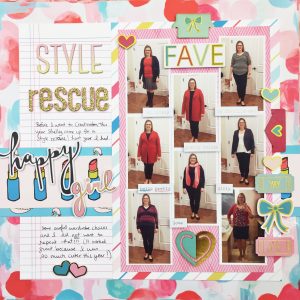 Have you ever thought an outfit looked great on you only to see a photo of yourself later and be horrified by what you see?
That's exactly what happened to me when I went to Creativation last year. On my first morning of filming booth tour videos I thought my outfit was fine. At lunch time we downloaded the videos and I was appalled by what I saw… the shirt looked awful!!!
I quickly changed from the unflattering blue layered cake of a shirt that I had decided to wear, and the afternoon was better, but I swore I wouldn't make that same mistake again this year.
I invited my friend Shelley over for a style rescue… she had to rescue me from making a serious fashion faux pas.
I pulled out wardrobe options and tried on various combinations. She took photos so we could see what it might look like on film.
The results? I was so relieved when I looked at the videos from Creativation 2018! My outfits look great and I could focus on the beautiful scrappy supplies… and boy were they beautiful!
Creating the Layout
I thought it would be fun to create a layout that showcased the photos we took while we were testing out my outfits.
I was also doing the LOAD218 challenge, Choose Your Own Scrapbook Adventure.
The prompt for the day was "to scrapbook a moment you should probably write down before you forget", OR "to use supplies from your stash that you've forgotten about".
I decided to do both.
I started by printing several of the 'fashion shoot' photos, I made them fairly small and then I thought about which supplies would go well with these photos.
Then I remembered my kit from The Fairytale Club! I've had this kit in my stash for a few months now. I've used a couple of the items but most of the kit was in tact, just waiting for the perfect layout.
I loved that the kit had such great colours, especially with the red matching the jacket I wore. I thought the pink was perfect too, as getting all dressed up to check my wardrobe was the epitome of a girly thing to do!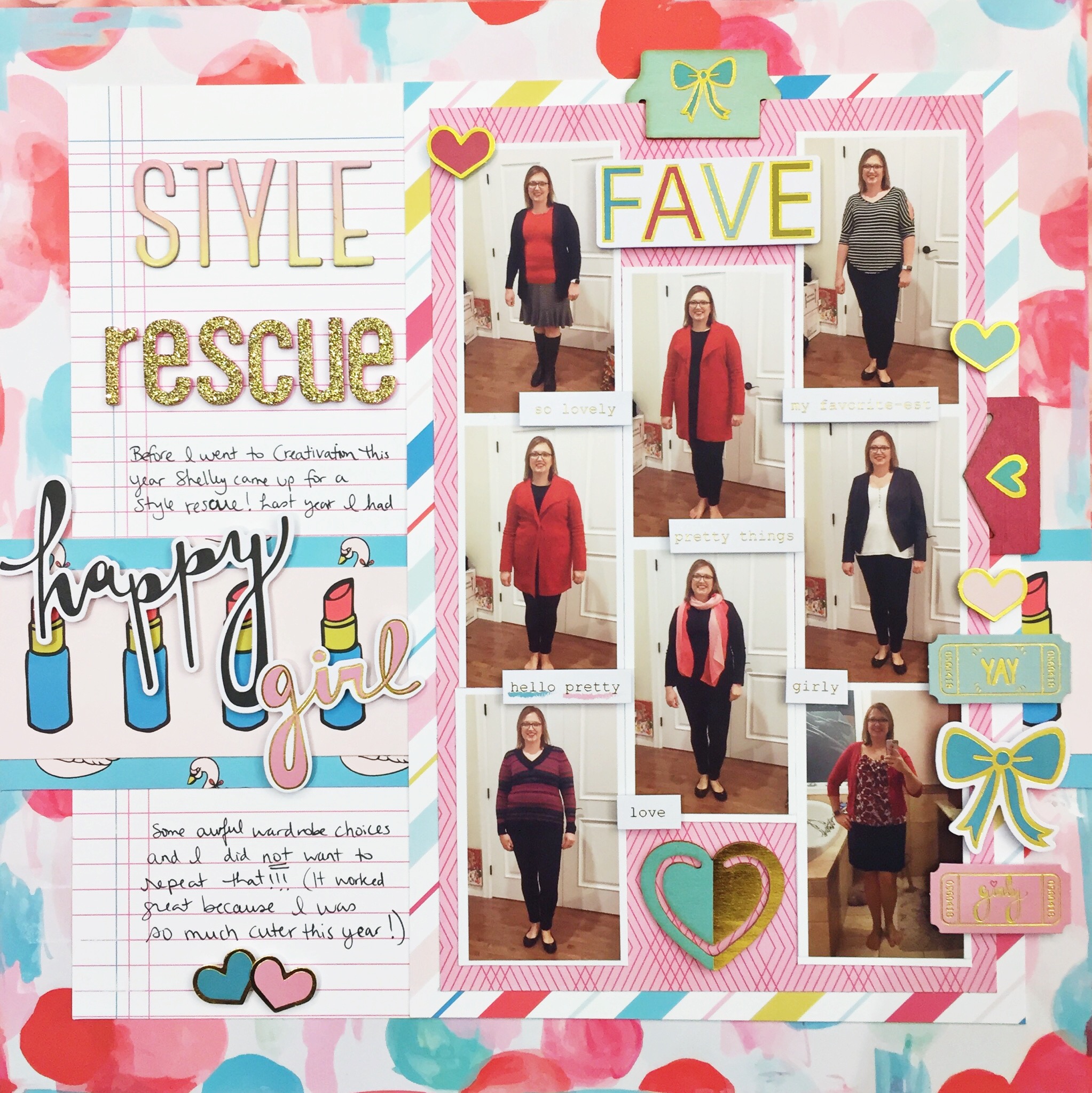 The kit had some fun embellishments and papers, I loved including the lipstick paper and the wooden pieces with the gold foil.
I love that I was able to use 6 patterned papers on this layout, and they work together so nicely and the little words that I popped up near the photos were the perfect touch.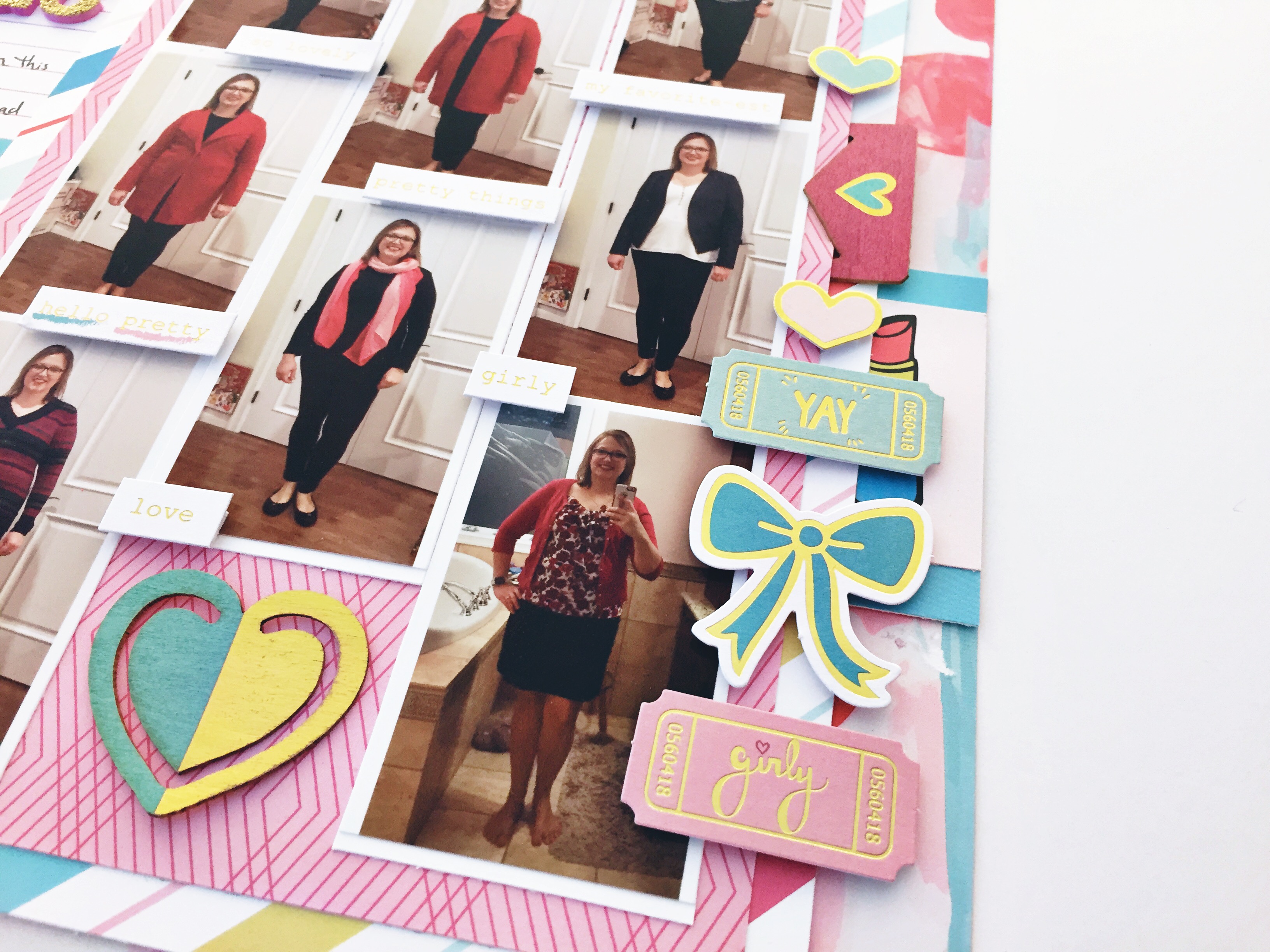 The only things not from my Fairytale Club kit is the alpha letters for the title.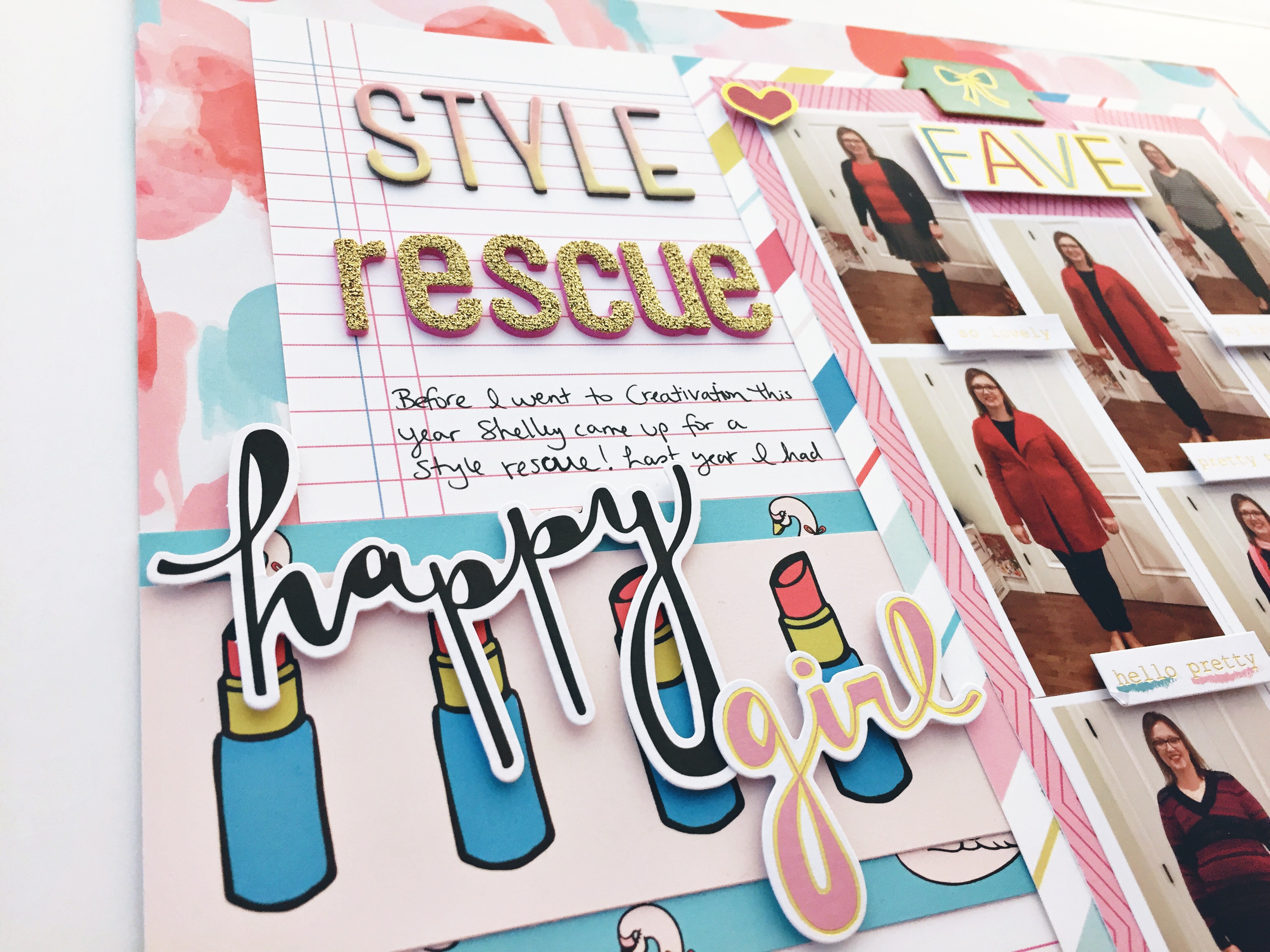 Don't you just love those sparkle Thickers with the pink foam showing from the side!
Hmmmm…. I guess I should see what else is hiding in my stash more often!
I'm thrilled that I could include 8 photos on one 12×12 layout without it feeling cramped, or that the photos were too small.
Do you like to make layouts with lots of photos on them? Have you ever wore something you regretted? I'd love to hear about it! 😉
Happy scrapping!
Alice.