Scrapbooking is always more fun with friends, although I used to think it wasn't as productive!
Yeah, that's because at a crop I'd spend more time talking than scrapping. (I'm sure I'm not the only one!)
Thankfully during Scrapbook LIVE I actually get stuff done… and I encourage you to do that too!
This month's Scrapbook Live was held Sunday, October 22.
I was using a Deluxe kit from The Wild Hare Kits. These kits are custom curated. You fill out a style profile and you'll find supplies in your kit that match your preferences.
I created a 12×12 layout and a double page pocket spread using primarily products from the kit.
Surprise of the day… I used my Fuse tool for the second time ever!
I can't tell you how many people I know that still have the Fuse tool they bought in the packaging that have NEVER used it. I don't know if they're worried about it potentially being difficult to use, but I showed exactly how easy it was to use when I made a shaker pocket filled with gorgeous sequins from Spiegel Mom Scraps!
Here's the full replay:
Let's take a closer peek at the layouts:
First up was a 12×12 traditional layout.
I had a very recent photo of my son attending the open house at the University of Alberta. He met a great guy named Cody in the Engineering department and Ryan is pretty sure that engineering should be his path. He was told you need an 85% average to be considered so he's going to have to work hard to make sure his marks are there!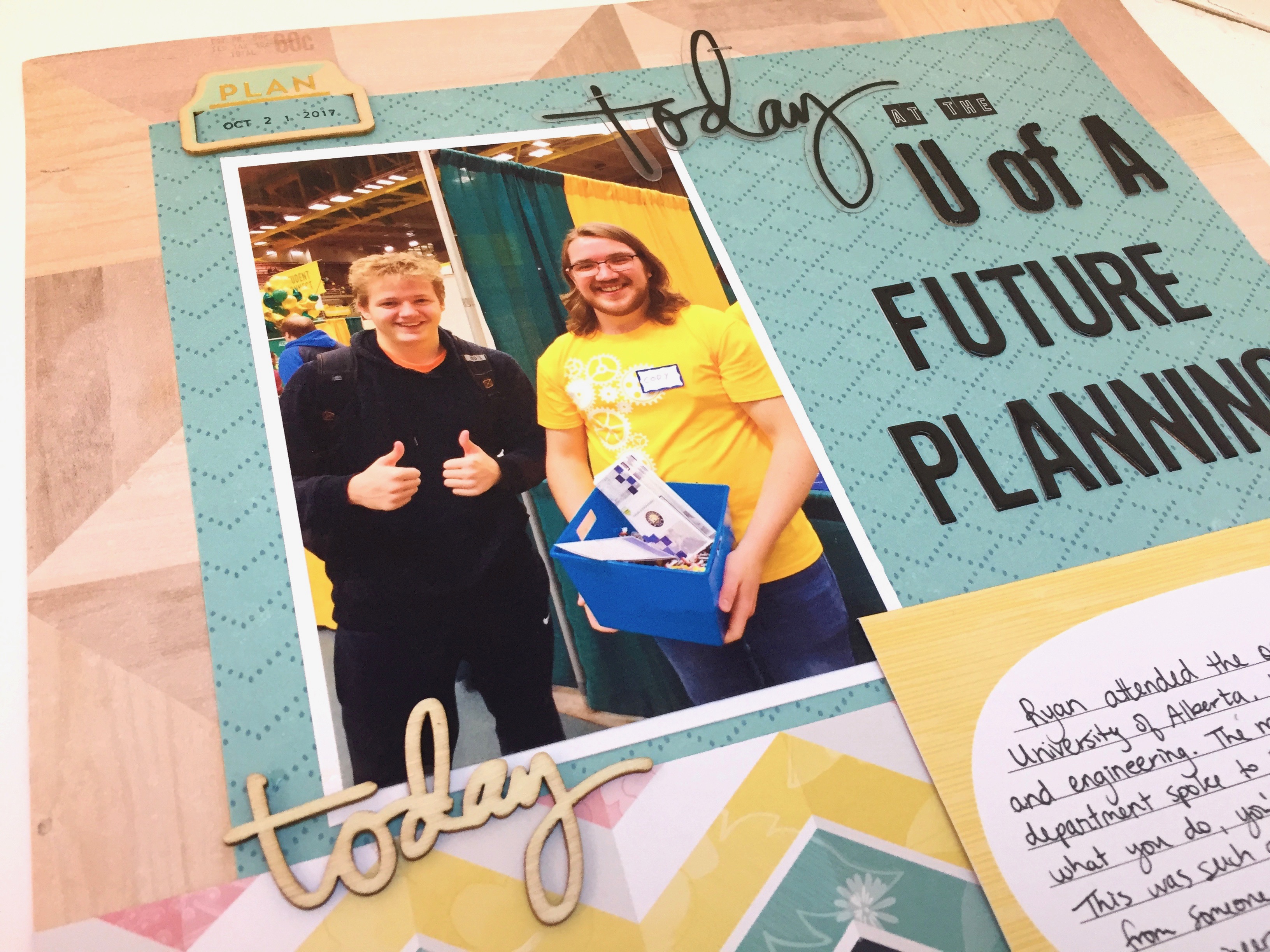 Using crowd-sourced ideas from attendees at the Live crop I was inspired to use the word "today" three times on the layout and I love the way it turned out!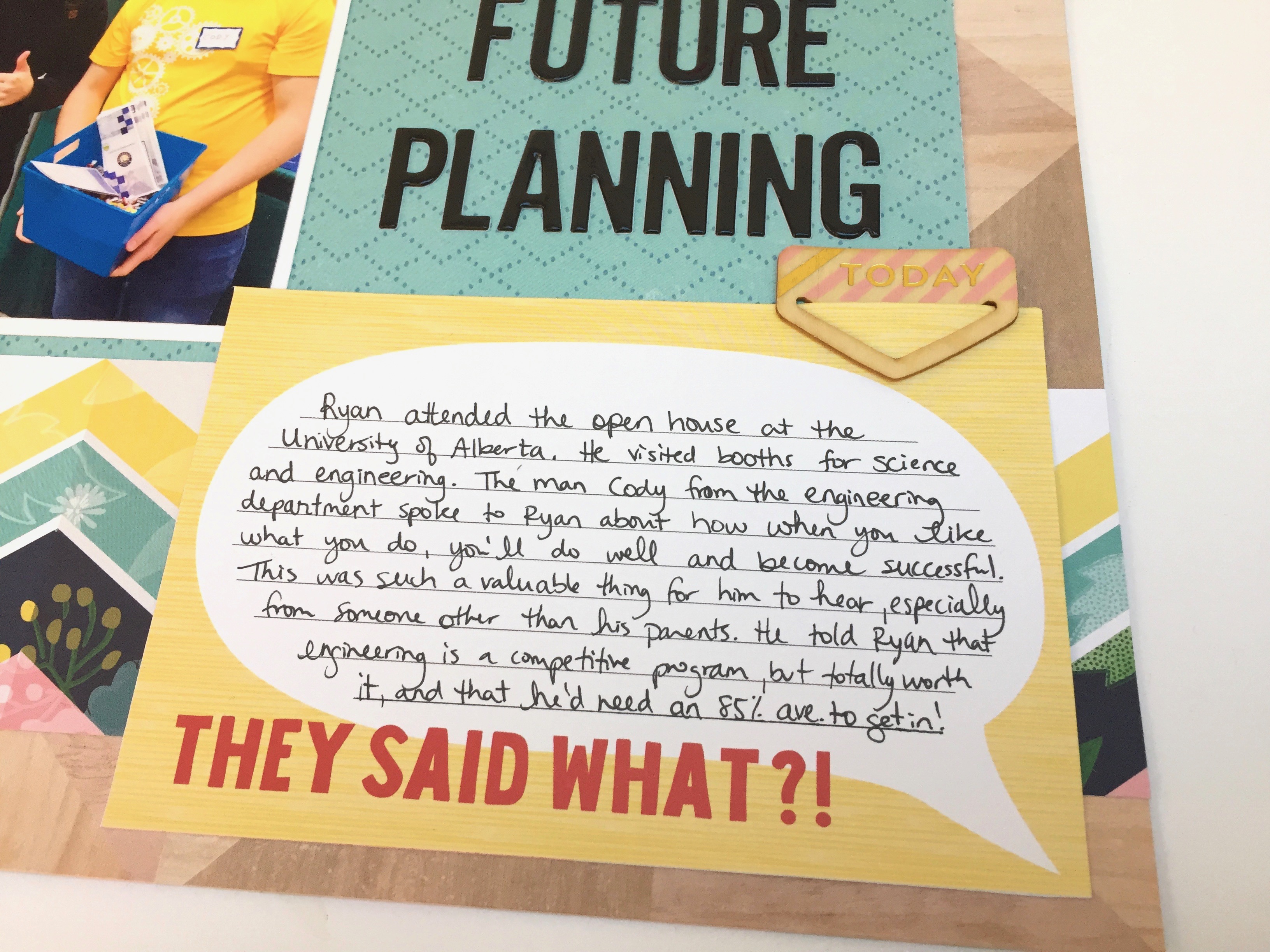 I've found that adding journaling during the live event is difficult and kind of boring, so I add it after.
Next up was double page, pocket page spread: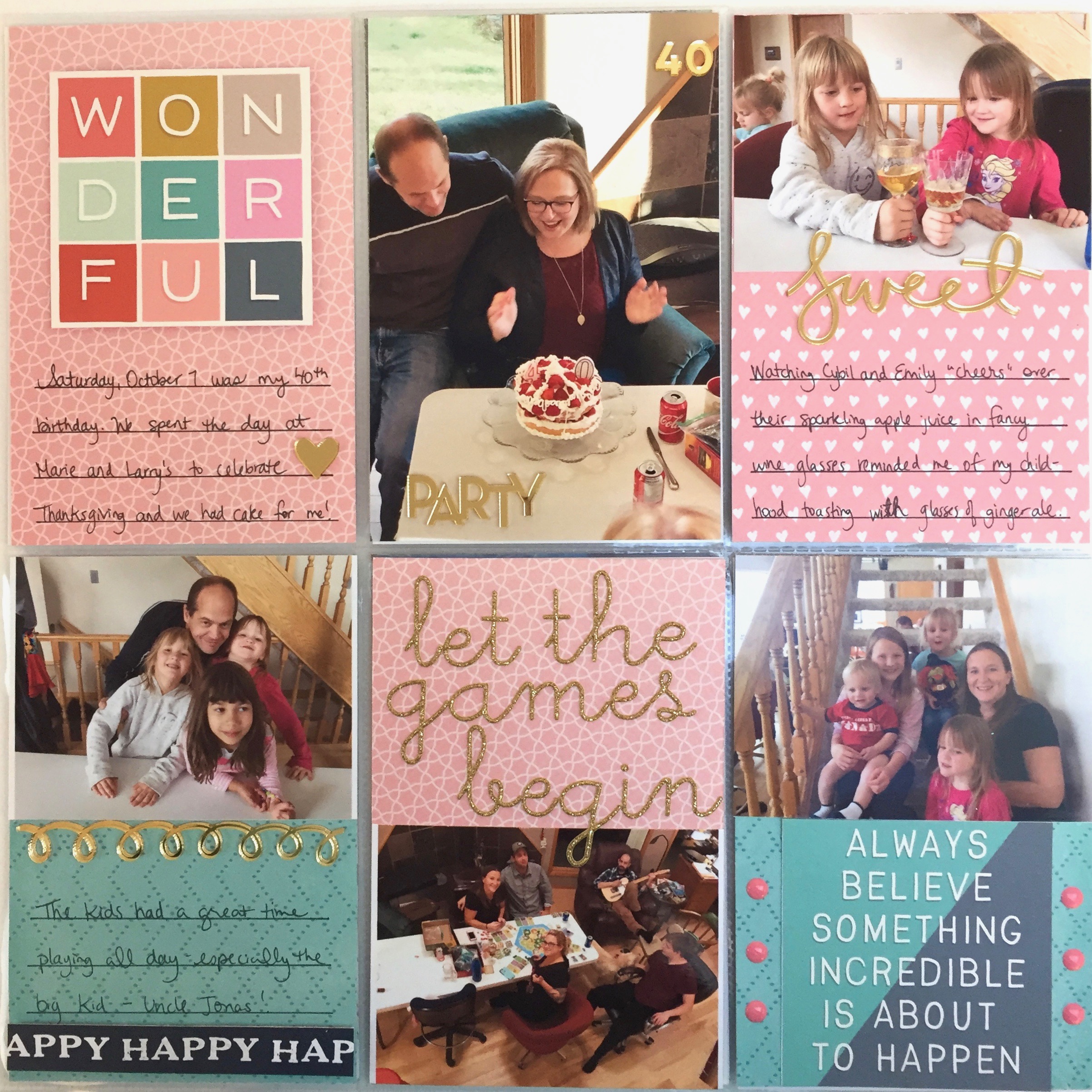 Normally my pocket page represents a month, or the majority of a month. This time I focused just on a single day, my birthday! It was also Thanksgiving here in Canada so we had a great family get-together, and a beautiful strawberry cake for me!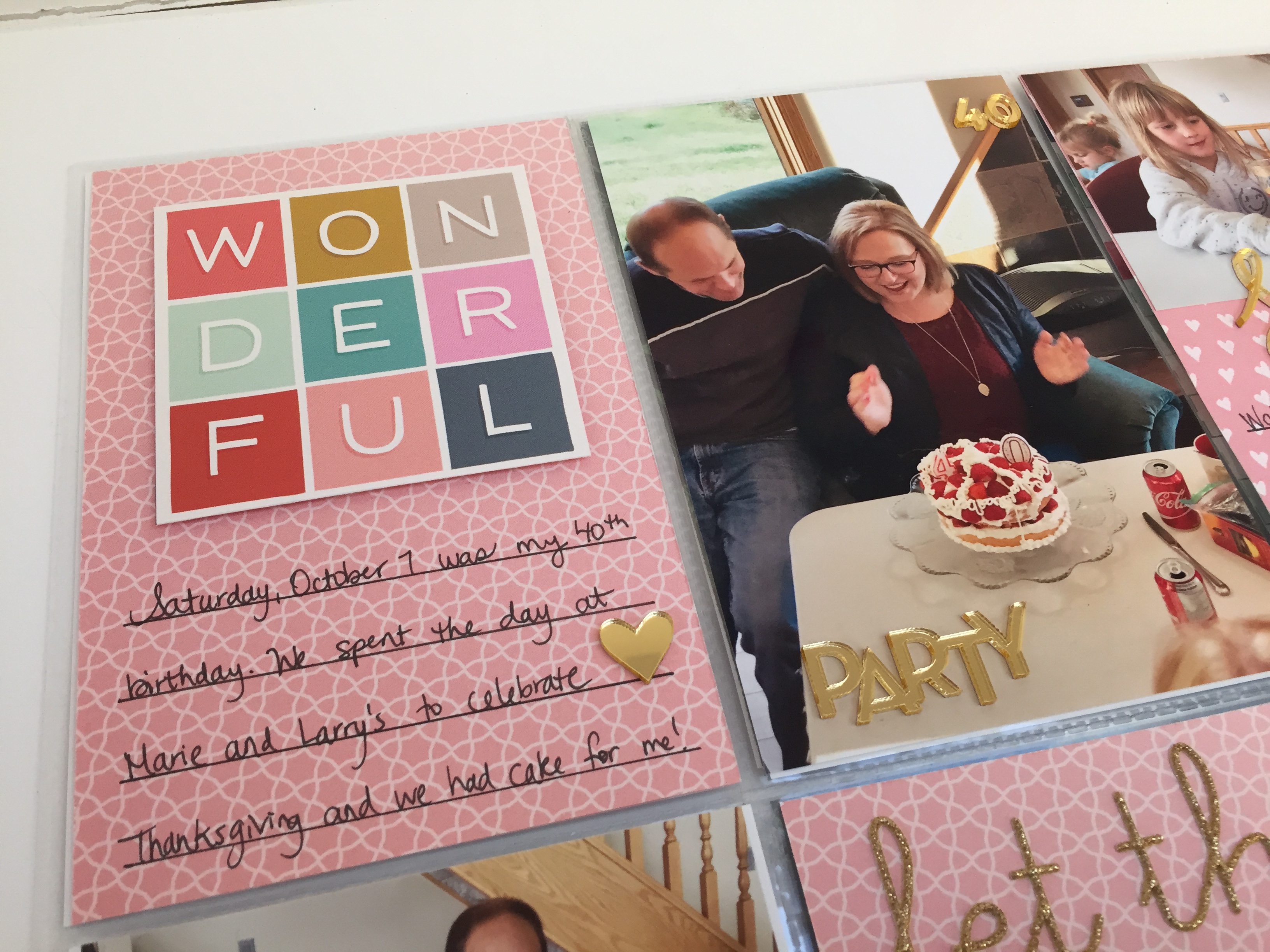 more detail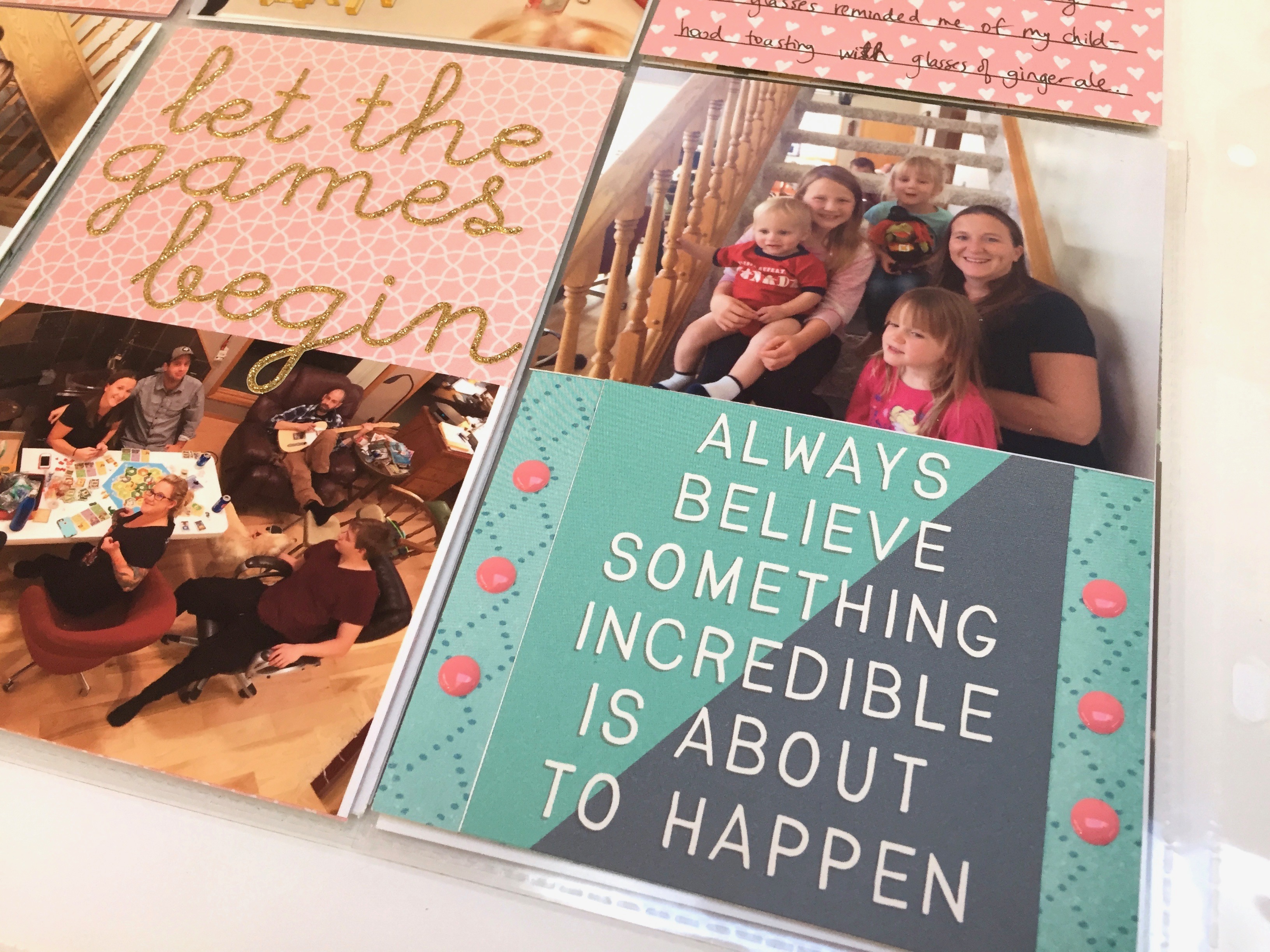 I try to keep my pocket pages fairly simple… but I can't help wanting to add a few fun embellishments like enamel dots and shiny stuff!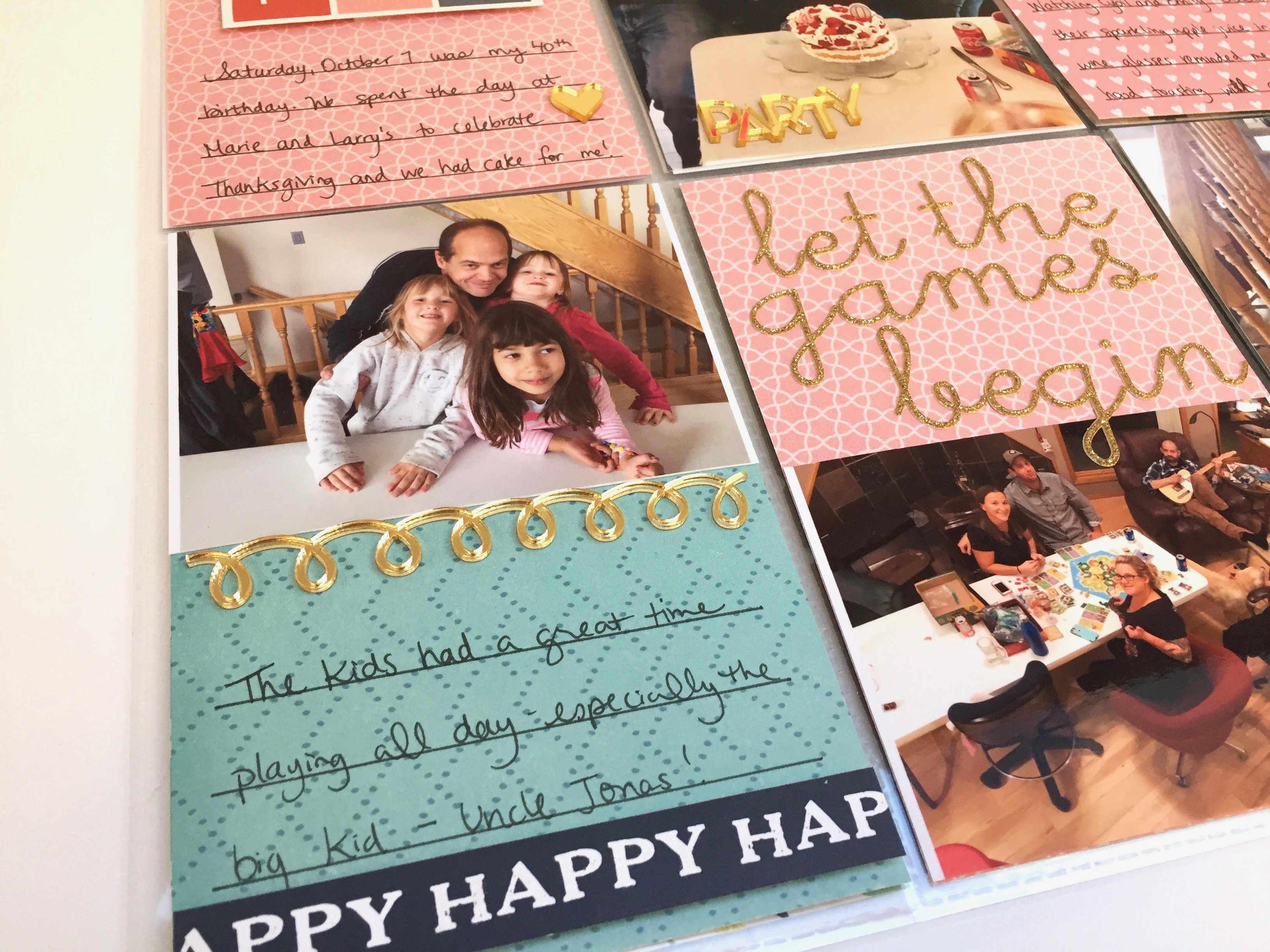 Here's the right hand side of the page.
Want to know the big exciting part on this layout???? The shaker pocket full of sequins!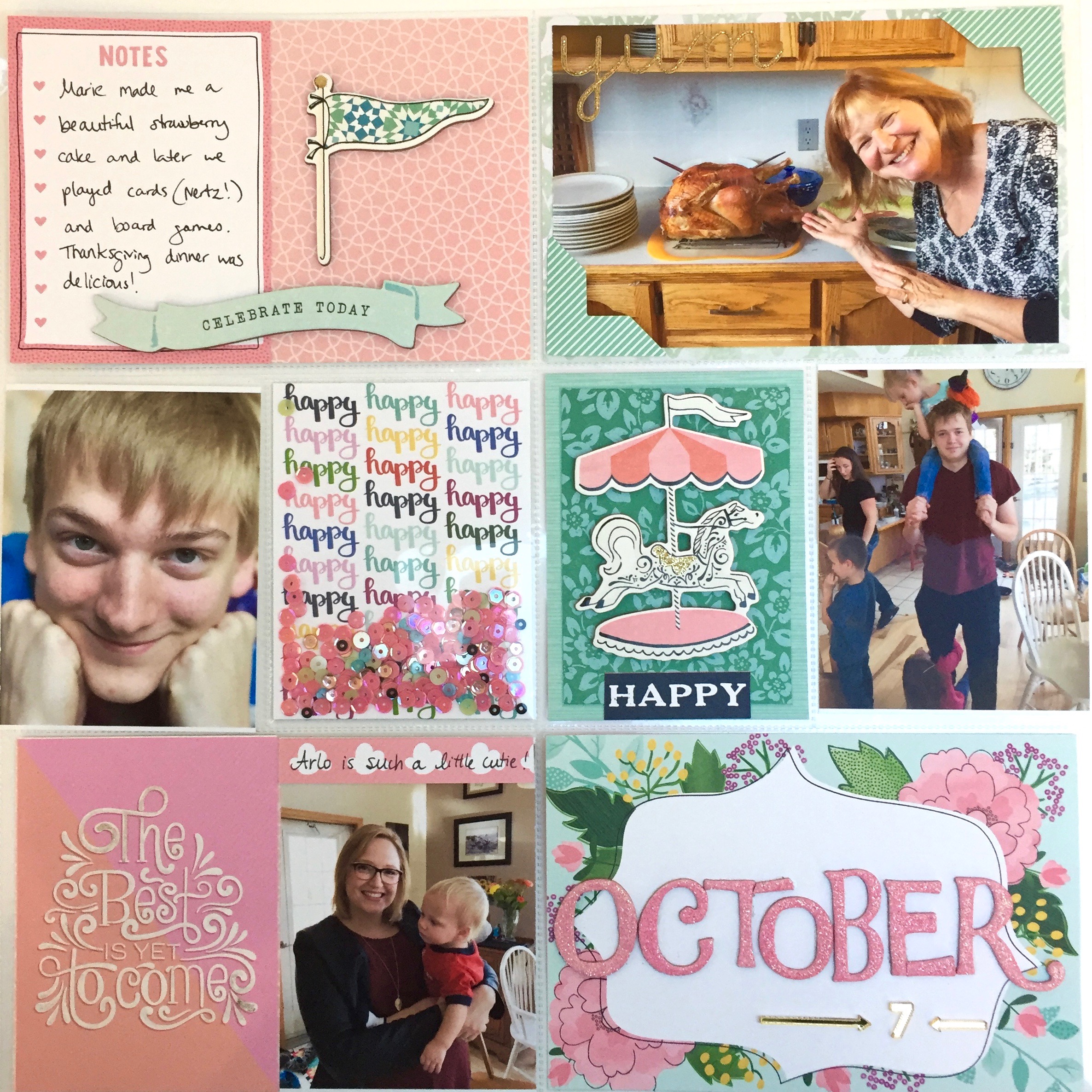 When I saw the packet of pretty sequins I thought of how much I enjoy seeing shaker pockets in other people's albums. I'm always too lazy to make it happen, but NOT TODAY!
I pulled out my Fuse tool… I've literally only used it once, and after preheating for 10-15 minutes I ran a simple line across the page to seal in the sequins and it was THAT EASY!
Everyone at the live event was shaking their heads wondering why their Fuse was still in the packaging! I get it! As I said, I'd only used it once, but now that I've pulled it out again… I'm hoping this will be the start of good times ahead for me and my little Fuse buddy!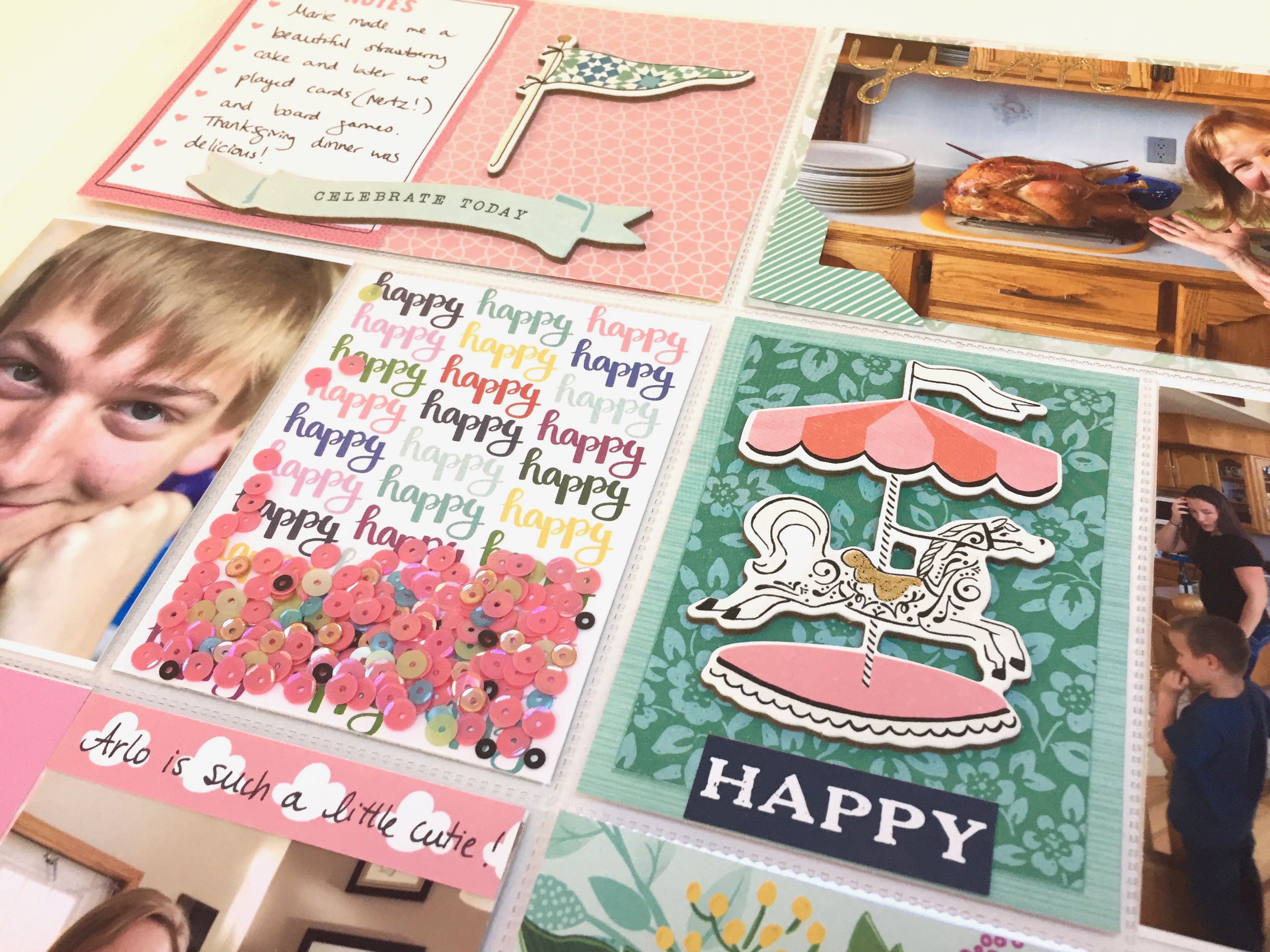 Look at those gorgeous sequins from Speigelmom Scraps! So pretty!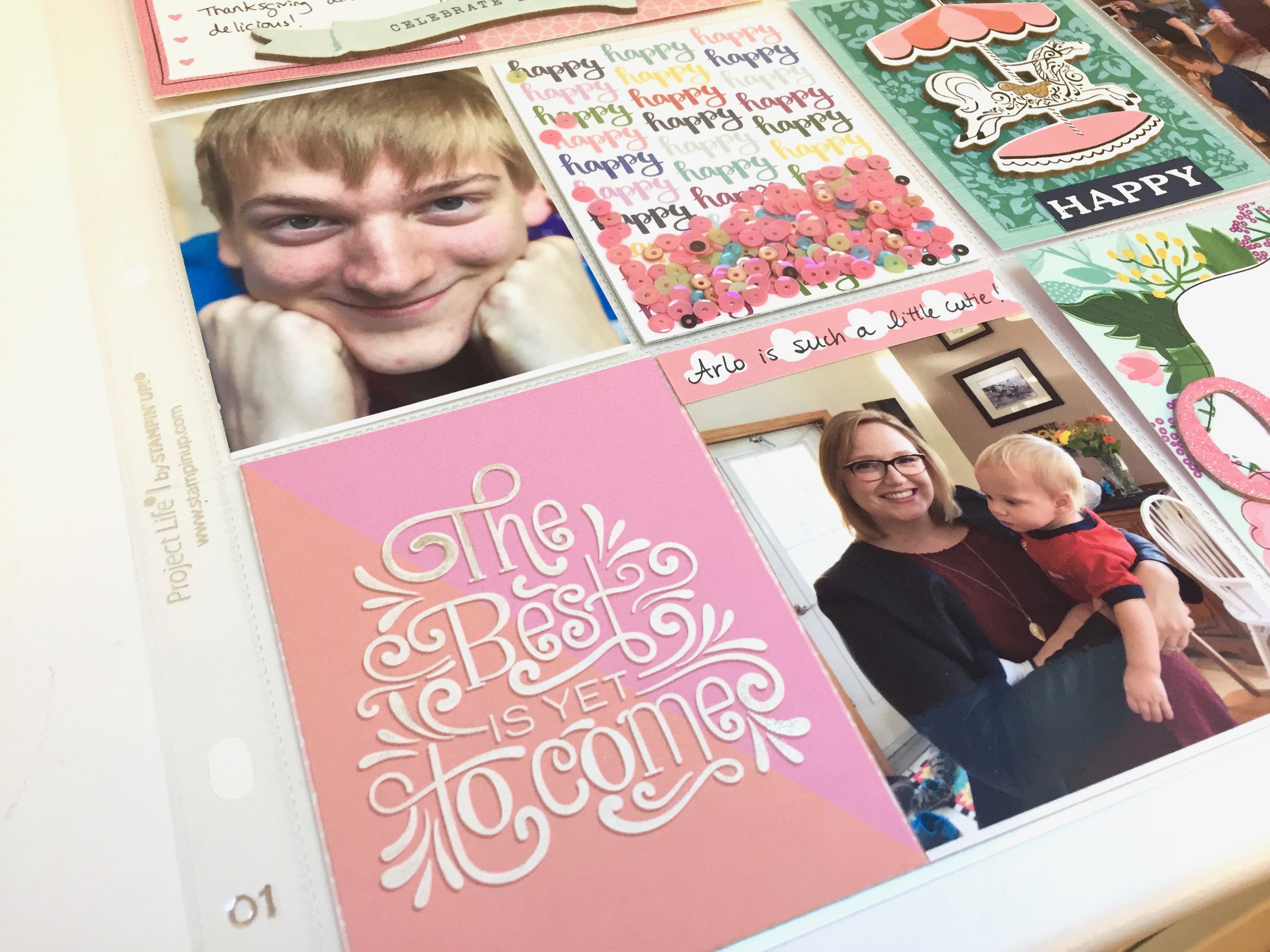 To add a little extra bling I added a bit of Wink of Stella in clear to the pocket card. A little shine with very little effort.
I hope you'll join me next month on Sunday, November 26 at 10am Pacific/1pm Eastern for the next live session of Scrapbook LIVE! There will be a giveaway for a free kit from The Wild Hare Kits, but you have to attend the live session to be eligible to win. I encourage you to have your scrappy supplies handy so you can scrap along with me.
Happy scrapping!
Alice.