Scrapbooking teenagers can be difficult sometimes.
They don't always like to have their photo taken and that's definitely not helpful when you are a scrapbooker!
Luckily, my son Ryan hasn't objected to his photo being taken and that's great news since it was recently his 17th birthday.
I did have to tackle a couple of common obstacles to create this layout though.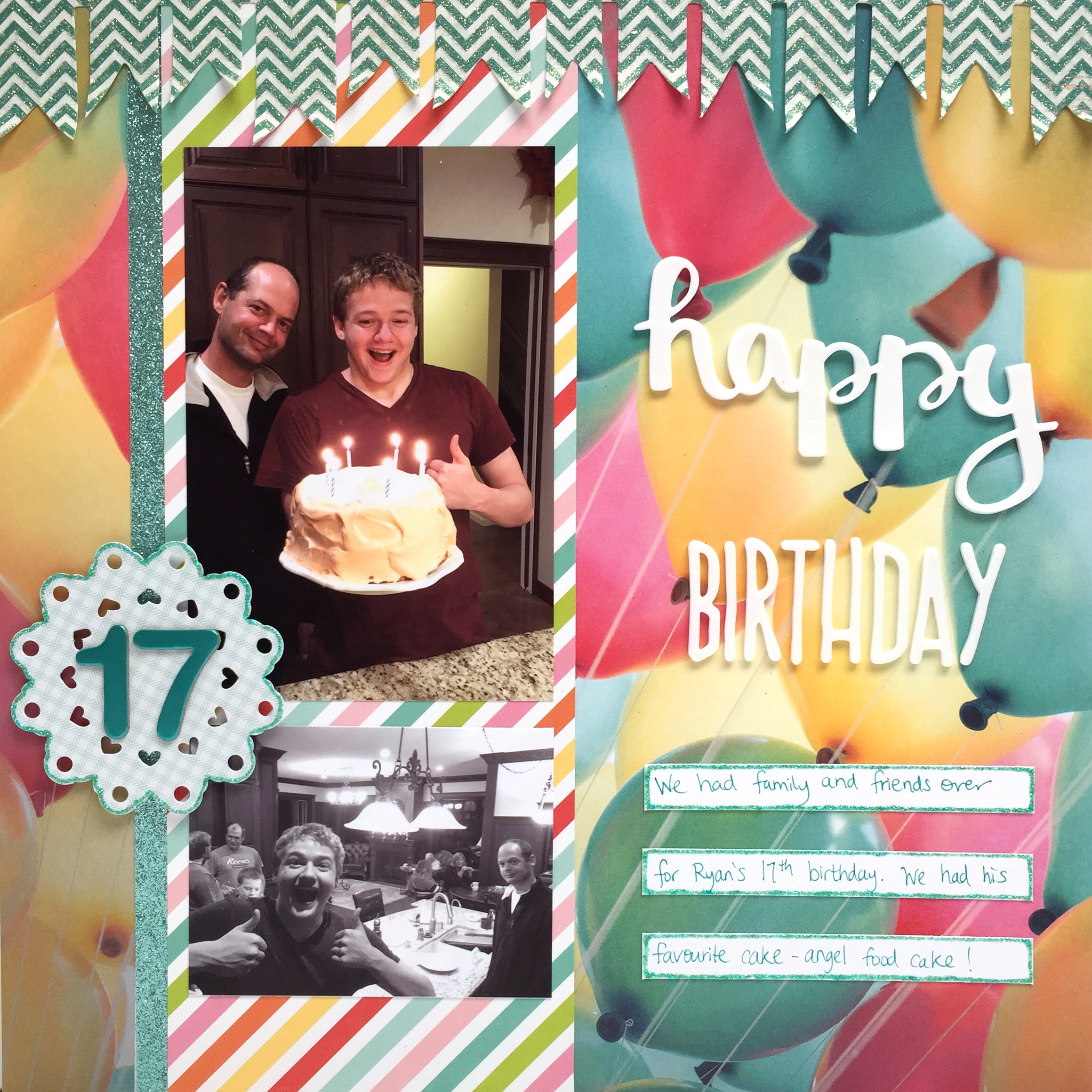 Obstacle Number 1: Photo editing, ugh!
The colour in that bottom photo was beyond salvage. Now, perhaps if you have AMAZING photoshop skills you could pull it off, but the only photo editing I usually do is to increase exposure a bit and to take away the yellow cast so whites look like white again.
Unfortunately, this time my handy dandy tricks weren't cutting it.
I LOVE Ryan's expression on the photo, it really captures part of his personality right now, so I didn't want to omit the photo from the layout.
Thank goodness for black and white!
TIP: To rescue a bad photo try black and white.
It's amazing the difference it made and I was so happy to be able to include the pic on my layout without worrying about weird colours!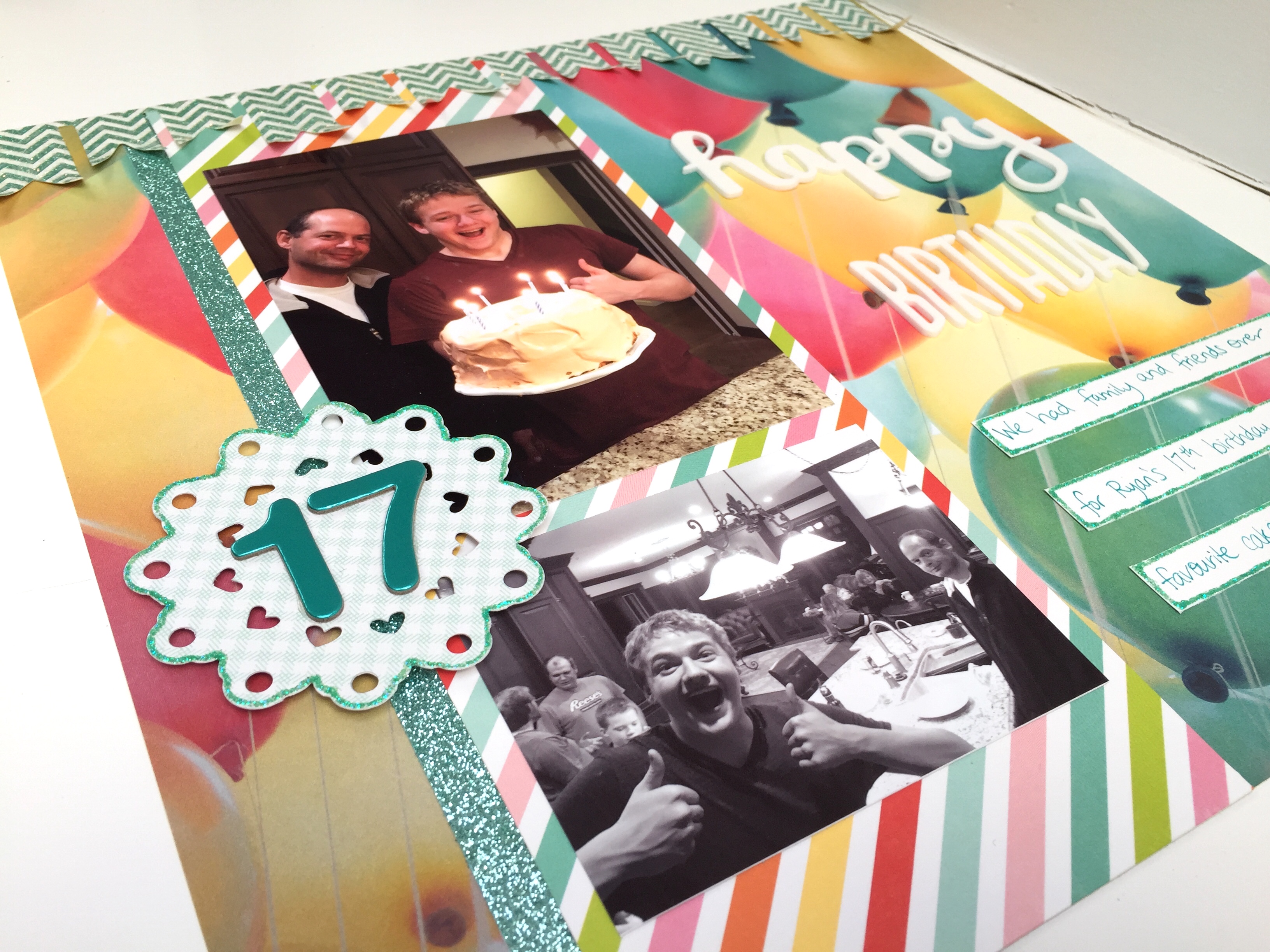 Obstacle Number 2: Hoarding Pretty Papers
The other great accomplishment for this layout was using the colourful balloon paper (Webster's Pages). I had been hoarding it since the ScrapHappy scrapbooking reunion in Grapevine, Texas last summer.
Note to Self: It's better to keep a special paper by USING IT ON A LAYOUT, than to keep it hoarded in my stash!
I'm so happy with the layout I was able to create by actually USING the paper that I loved.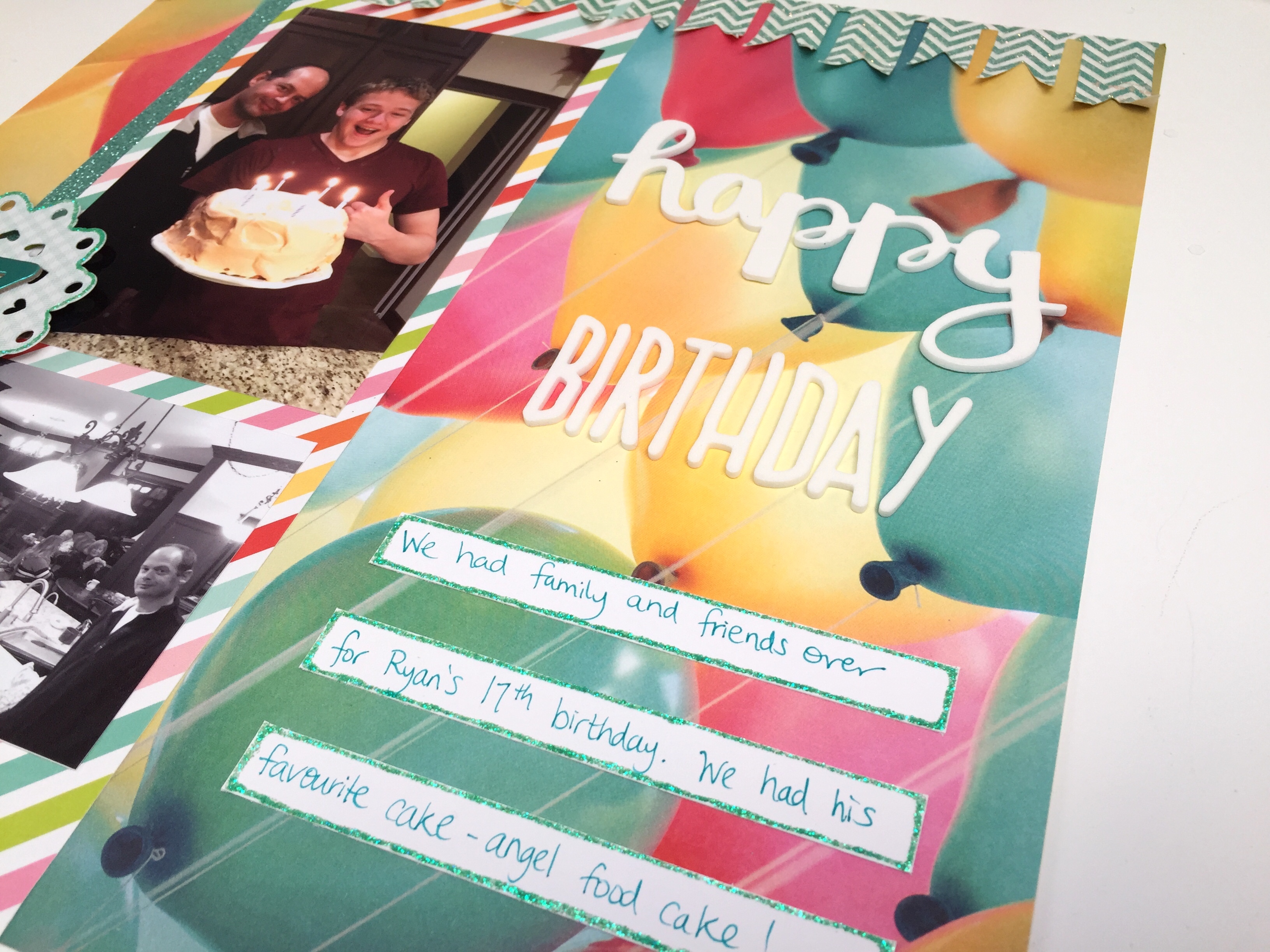 Hopefully I'll remember these tips when I face these obstacles on my future layouts.
Do you have teenagers to scrapbook? Do you scrapbook birthdays? What do you do when you have photos with bad colour? Do you hoard your supplies? I'd love to hear about it! Leave a comment here, or let's chat on Instagram @aliceboll
Happy scrapping!
Alice.