Hi!
Did you make it to the October LIVE session of Scrapbook Improv?
No?
Here's the video replay. Grab your scrappy supplies and scrap alongside me.
TRADITIONAL PAGE
For the first layout I used the October Main Kit from Gossamer Blue.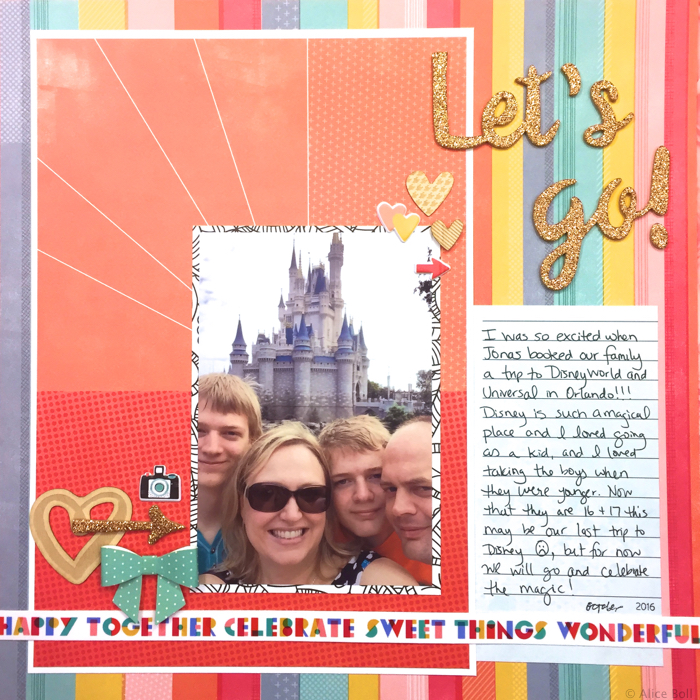 I really loved the travel-themed words on the glitter foam Thickers.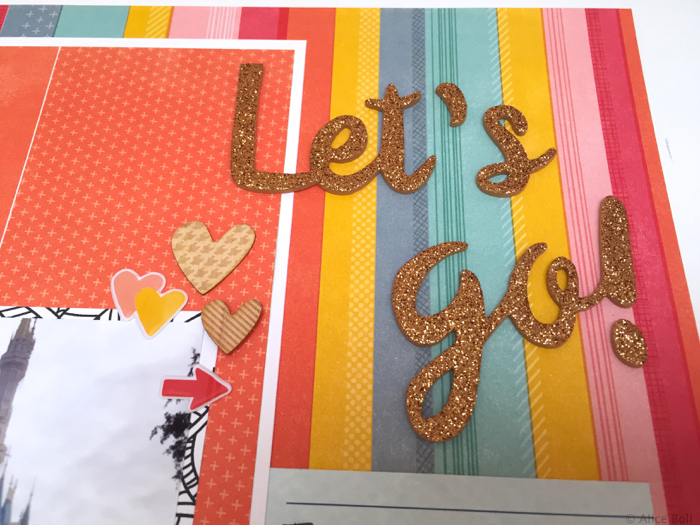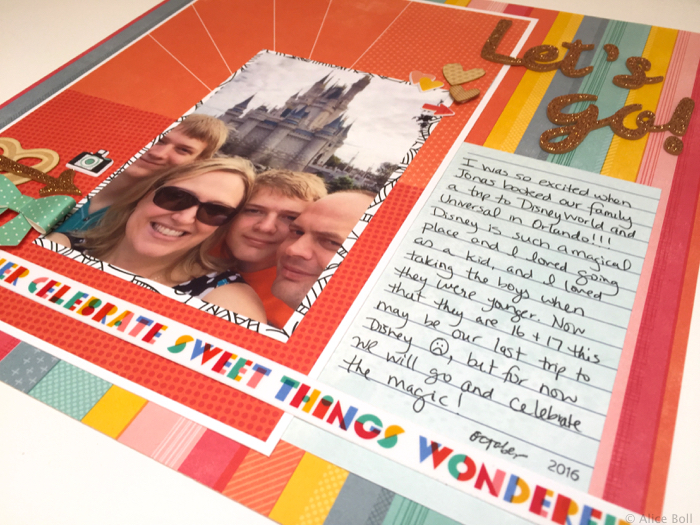 I backed the clear sticker strip with white cardstock so the words would pop off the background.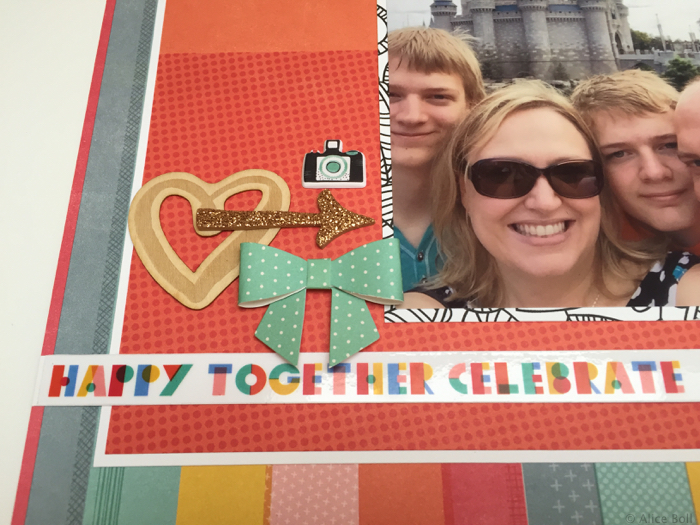 Isn't that little bow adorable? (It's from the Maggie Holmes "Gather" collection.)
POCKET PAGE
For the second layout I used the October Life Pages Kit from Gossamer Blue.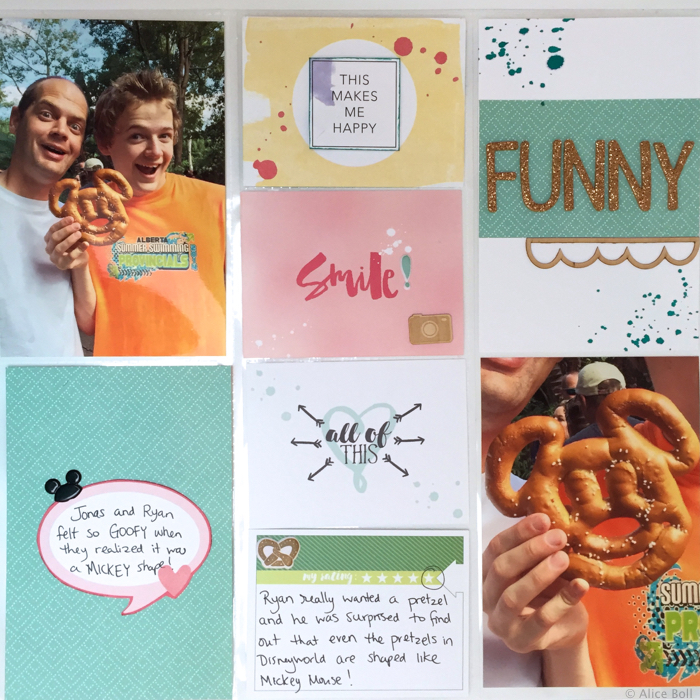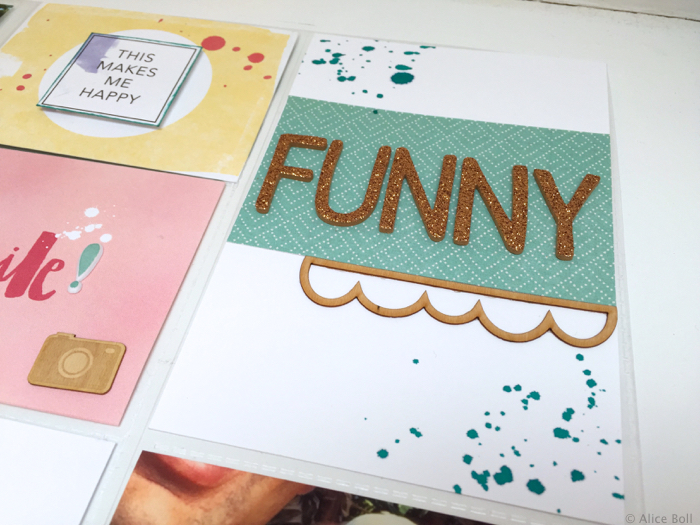 I only had the one photo of my son holding the pretzel and I really wanted to have photos in at least two pockets. Hmmm… what to do?
I duplicated the photo and printed a cropped version of the photo that focused only on the pretzel.
Smart, eh? (Yes, I'm Canadian!)
Yeah, I'm still quite proud of this idea.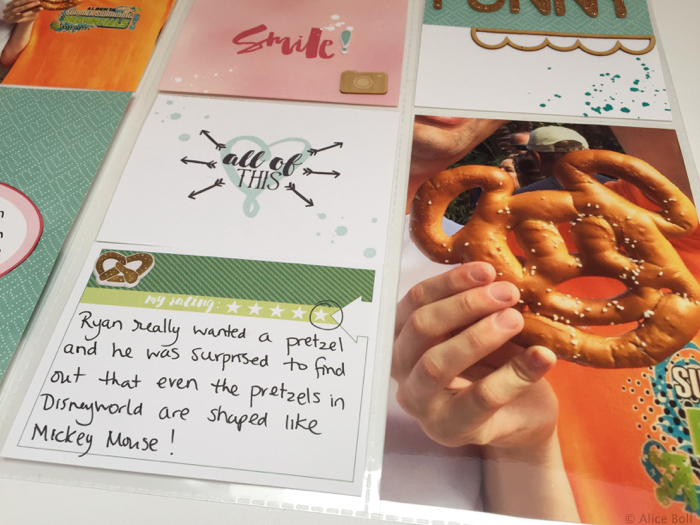 Ever wonder where inspiration for a scrapbook page comes from?
EVERYWHERE!
When I was looking at the Gossamer Blue kit I saw this little puffy pretzel sticker. I KNEW I would eventually scrapbook this awesome pic of my hubby and son hamming it up for the camera, but suddenly I had the perfect little embellishment and this page made it to the top of the list.
Inspiration is truly everywhere!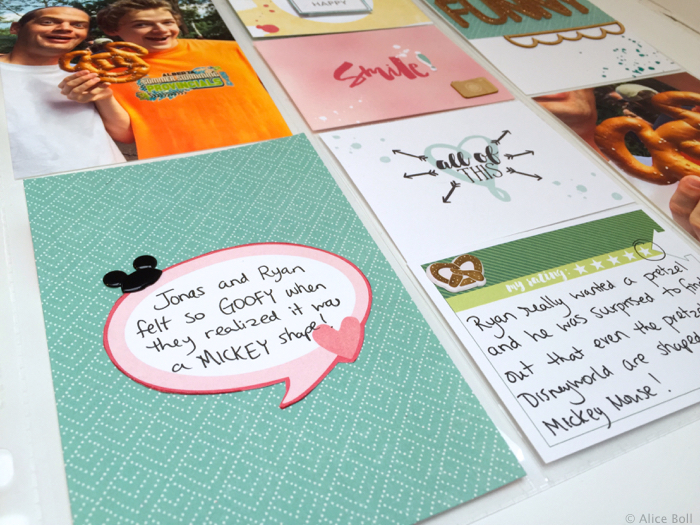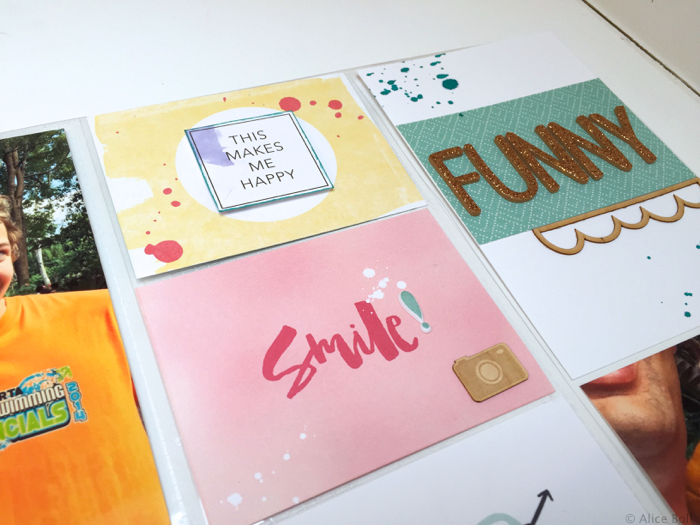 When I was nearly done this page I realized I had a whole stash of Disney scrapbooking supplies. How could I forget that?
I pulled them out and found a perfect little embellishment… a Mickey ears brad.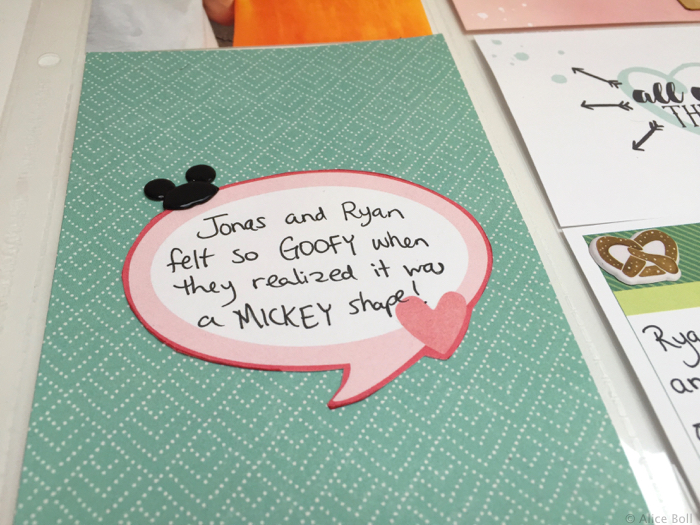 Thank you Gossamer Blue!
I hope you had fun scrapping with me. If you'd like to join me next month be sure to sign up for the Scrapbook Wonderland email list. (You can do that HERE.)
Happy scrapping!
Alice.