Last night was a blast!
I loved scrapbooking with gals from around the world. Scrapbook Improv is a great way to connect with other scrappers and catch up on some scrapbooking! In just under two hours I was able to complete 2 layouts, a traditional 12×12 layout and a two-page pocket layout. I used two kits, both from Gossamer Blue, the November main kit and life pages kit.
Here's the replay of the video. I'd suggest pulling out your scrappy supplies and scrapping along with me as you watch the replay.
Notable chat:
We talked about reasons and excuses for not scrapbooking. I will be creating a series of blog posts that specifically deal with some of these!
Here's the layout I created using the main kit from Gossamer Blue: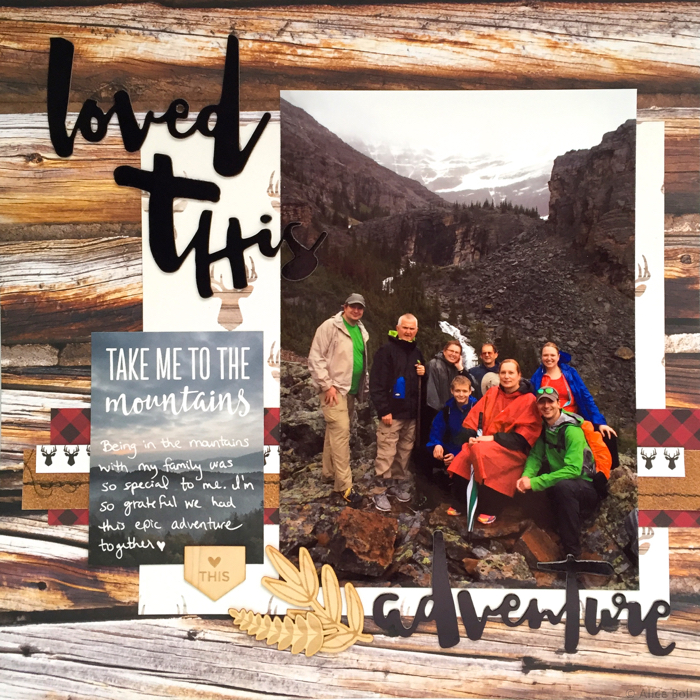 I LOVE this gorgeous barn board paper from Jen Hadfield's Warm and Cozy line. As I looked through the kit I knew that I'd be using this paper for sure. Then I saw the cut-apart pocket card that said, "Take Me To The Mountains" and I knew I'd found the perfect embellishment for my page. 🙂  Don't you love it when that happens?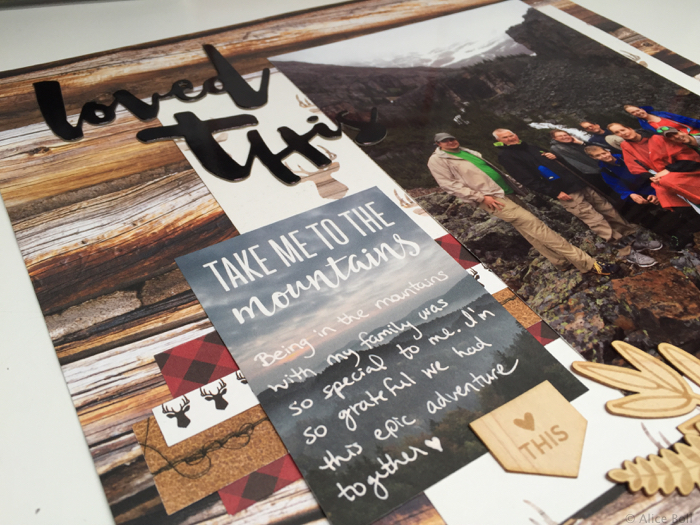 I love to use words as embellishments on my layouts. With a few pieces of wood veneer this page was almost done. Did you notice that I used the cut-away strip on the layout? It has the paper identification on one side and a fun deer head pattern on the other side.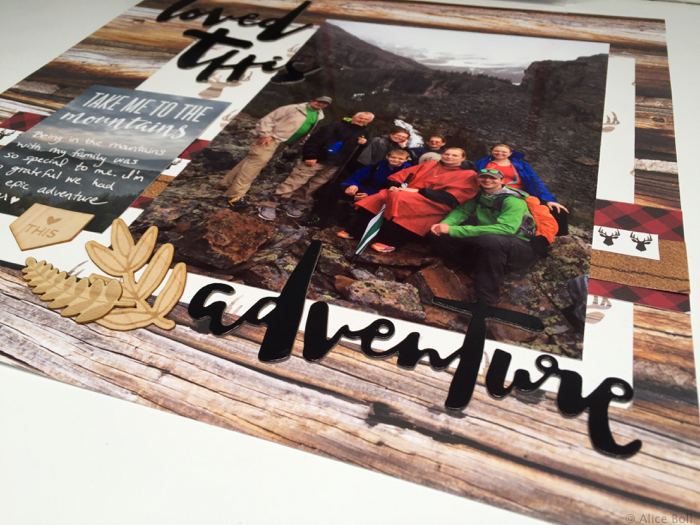 Using the life pages kit from Gossamer Blue:
(left hand page)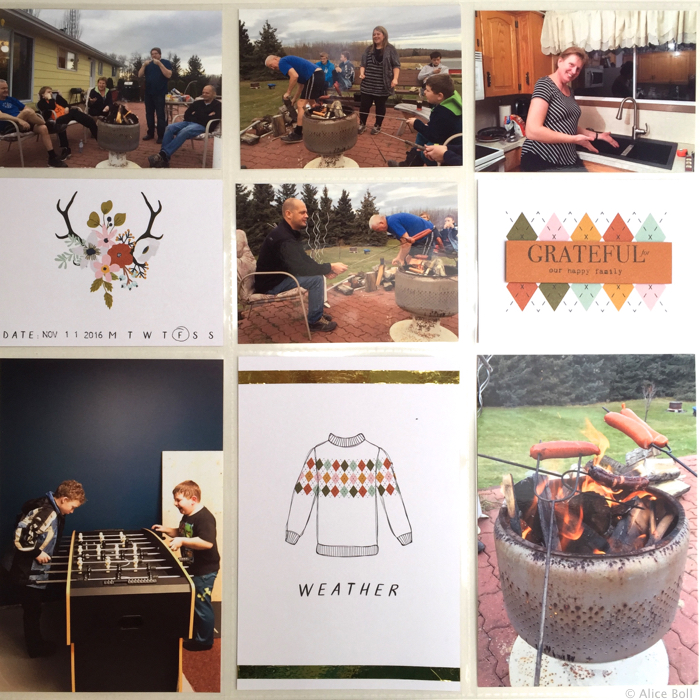 After printing photos I still had a few spots for pocket cards. I try to keep my pocket layouts fairly simple, but still like to embellish a bit.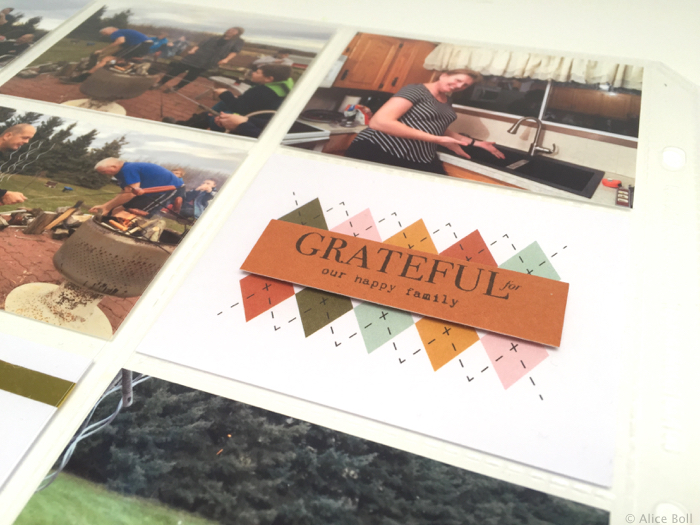 I love that the Gossamer Blue life pages kit included a stamp set and found the perfect sentiment to stamp on my page.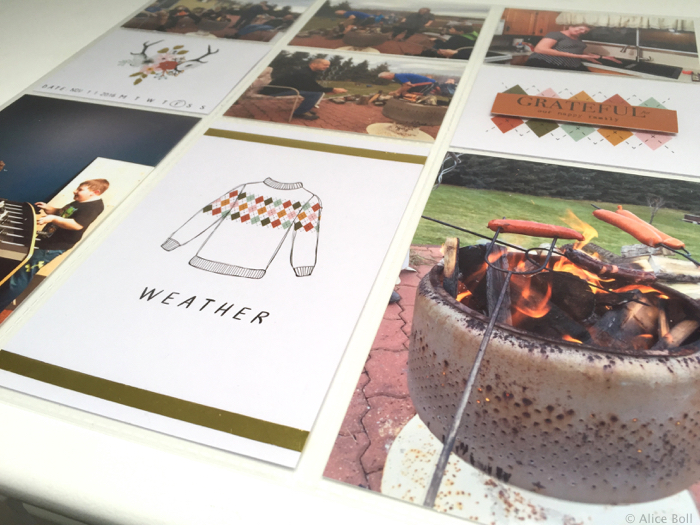 (right hand pocket page)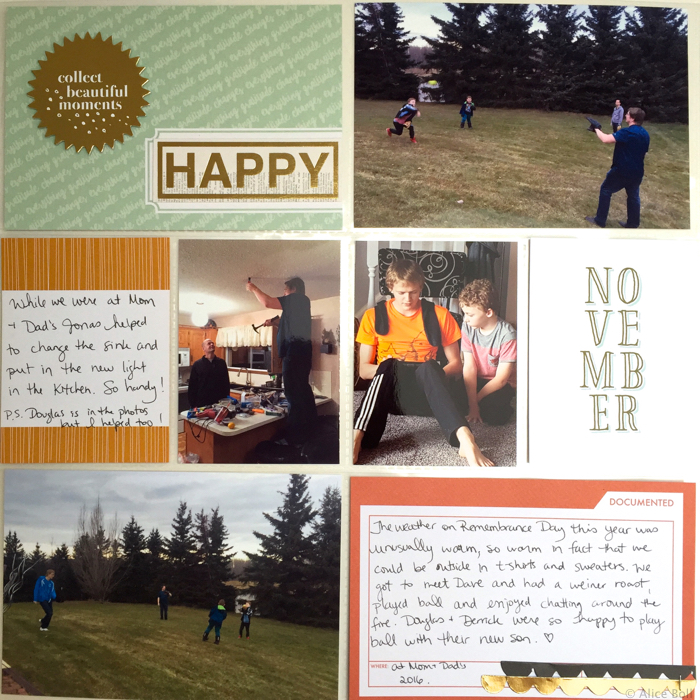 I put all of the journaling for this two-page spread on the right-hand layout. There were two stories I wanted to tell, so I wrote them on separate cards.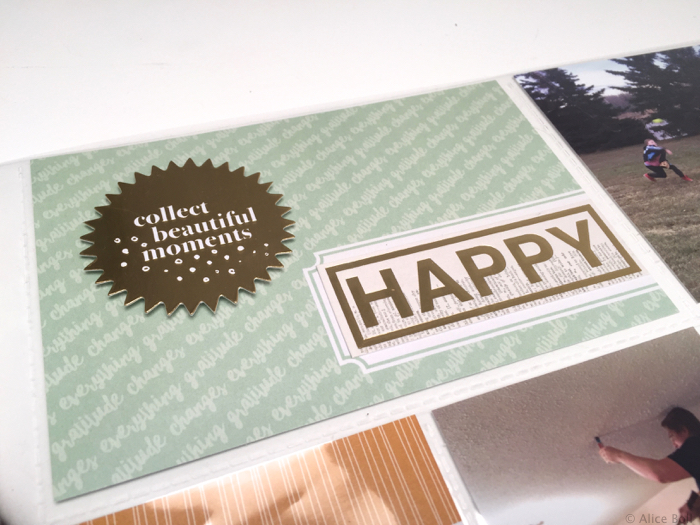 I have one more photo I'd like to add to this layout. I might replace the "HAPPY" card, or I might add a flip flap instead so I can keep the cute card. 😉
Want to join me next month? Sign up for the Scrapbook Wonderland email list so you'll receive info about the next Scrapbook Improv.
Hope to see you next time and happy scrapping!
Alice.