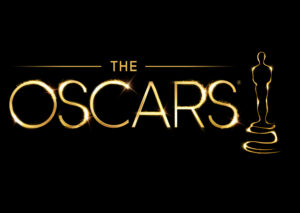 Bring the excitement and glam of Hollywood to your scrapbooks!
This past weekend was The 86th Annual Academy Awards. Usually I watch the Oscars and ooh and ahh over the magnificently opulent dresses. I love the comedy the host brings to the show, (we all love Ellen but miss Billy Crystal, right?) and I enjoy the emotional speeches made by the winners.
I came across the most brilliant thing as I prepared to watch the show this year. Photos Kept Alive shared a list of page prompts inspired by the Oscars!
Get the list HERE.
Now, instead of just watching the Oscars, I was thinking about how I could use them to enliven my scrapbook pages! The list walks you through pages you can create over two days at Scrap Camp, but they can easily be used on your own time to bring the glitz and glam of the Oscars to your pages too.
As I watched the Oscars I had a few more ideas, so here's my addition to the list of Oscar  inspired page prompts.
10 Pages to Create Inspired by the Oscars
What makes you happy? Inspired by the song "Happy" by Pharrell Williams as heard in Despicable Me 2, this song was nominated for Best Original Song. (see the video at the end of this list!)
Chocolate and pale blue. I LOVED the pale blue dress Lupita Nyong'o, the actress from "12 years a Slave" wore. With her beautiful chocolate skin she looked like a fairytale princess! (She won Best Actress in a Supporting Role.)
Group selfies… inspired by Ellen's most tweeted tweet.
Create with sparkle, glitter and bling! I LOVED the set for the performance of "Let it Go" by Idina Menzel from Frozen. (It won for Best Original Song.)  Curtains of sparkle, chandeliers and a cool damask pattern on the floor.
Inspired by the Wizard of Oz. You can use a quote, get inspired by the ruby red slippers, or tell a tale of courage, wit or a tale from the heart.
Fashion and beauty. Applique flowers, beading and other details on the dresses were huge this year as seen on Idina Menzel,the singer of "Let it Go" from Frozen, and Cate Blanchett. Maybe you could be inspired by the side swept hair that nearly every actress seemed to have.
Bow ties. The men looked their best, and yes, that included tuxes and bow ties.
Fun playful journaling inspired by the speech by the writers of "Let it Go" the winning song from Frozen, Kristen Anderson-Lopez and Robert Lopez. They rhymed the names of the people they thanked and sang them as a song. So fun!
The speech by Matthew McConaughey, winner of Best Actor in a Leading Role for Dallas Buyers Club, about the 3 things you need each day. He said that everyday he needs "Something to look up to, something to look forward to, and someone to chase." He shared how years ago he was asked who his hero was and that he had replied, "Me in 10 years." and that his answer remains the same 10 years later. Who is your hero? Who will you be in 10 years. This could lead to some fantastic journaling!
Thank your mother. Almost every person accepting an award thanked their mother. Have you created a page thanking yours?

I love how this song gets me dancing in my seat!

I love how this song inspires me to be who I want to be.
I can't wait to get creative and use these prompts! I'd love to see what you create too. Please share your layouts on the Scrapbook Wonderland Facebook page.
Happy Scrappin'!