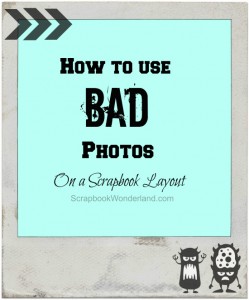 "My photos suck! I can't possibly scrapbook them."
I've heard this complaint many times. I'm here to tell you this is a MYTH!
There are a lot of misconceptions about scrapbooking. It can be intimidating when you feel like you are breaking the rules, or that your scrapbooking won't be good enough because you are not following the rules.
I participated in LOAD214 with Lain Ehmann from Layout A Day and we worked on BUSTING those scrapbooking myths.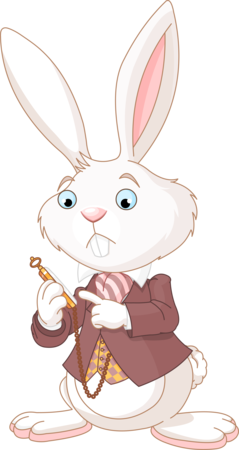 Scrapbooking seems to have a lot of 'rules'. Design rules, photography rules, rules of thirds, rules of what a scrapbook layout is and what should be on one.
ALL of these so-called rules are arbitrary. Don't let these rules have you scurrying around in a panic like the White Rabbit. You can choose to follow the rules or you can choose to break them!
Challenge #1
Myth or Reality?
You have to use good photos when you scrapbook.
This was our first myth busting challenge.
Sometimes a photo just doesn't work out well. The timing is off. The photo is blurry. Kids aren't looking. Someone is blinking.
For whatever reason the photo just isn't GOOD.
So what?
Sometimes a bad photo is the only photo you have. It's better to use a bad photo than none at all. Tweet: It's better to scrapbook a bad photo than none at all. http://ctt.ec/44C5a+ @scrapwonder
The important thing is to remember is the purpose of your scrapbook. You want to capture and record your story, to cherish the precious little moments of your life.
Common causes of a 'BAD' photo:
Blurry
Crazy facial expressions.
Poor lighting.
Technical problems.
Poor composition.
Too far away.
Bad quality.
Photos of yourself that you just don't like.
Faded
Strange colour-cast. (also known as "Why is my photo orange?")
Damaged or scratched.
Distracting backgrounds.
People cut off,  or missing heads!
Although there's a lot of reasons that a photo might be 'BAD' that doesn't mean they are unworthy! It would be boring and very unrealistic to think that we might only have amazing photos. Real life happens. Mistakes are made. The best things in life usually happen 'in the moment'. We are not trying to create a magazine-quality photo using supermodels and hours of air-brushing in photoshop, we're trying to capture our life.
It's often difficult to photograph:
Toddlers
Pets
Teenagers
Sports
Concerts
Night
Bad weather
Yourself
Amusement parks
Motion
I know that presents a lot of opportunities for bad photos to happen! Try your best. Take the shot. Not every photo needs to be amazing. If you are still unhappy with your photography abilities learn how to take better photos. The most important thing is to TAKE the photo! Use a 'real' camera or a cell phone camera to get those in-the-moment shots. Even a bad photo can be exactly what you need to save that memory.
Here's a page I made using inferior photos: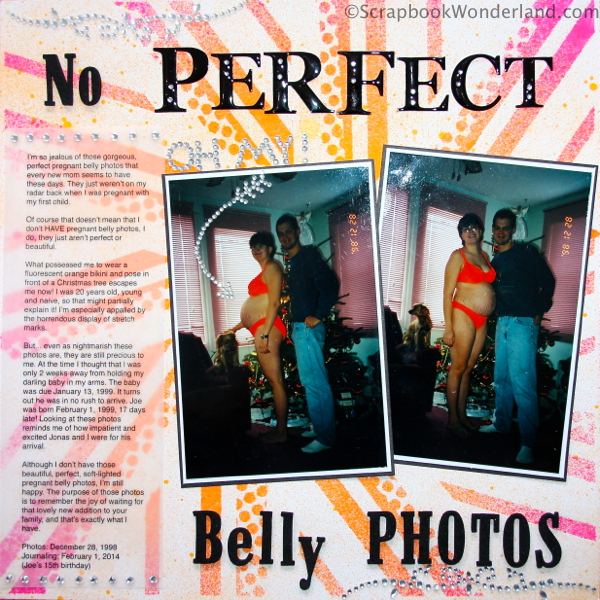 Journaling:
I'm so jealous of those gorgeous, perfect pregnant belly photos that every new mom seems to have these days. They just weren't on my radar back when I was pregnant with my first child.
Of course that doesn't mean that I don't HAVE pregnant belly photos, I do, they just aren't perfect or beautiful.
What possessed me to wear a fluorescent orange bikini and pose in front of a Christmas tree escapes me now! I was 20 years old, young and naive, so that might partially explain it! I'm especially appalled by the horrendous display of stretch marks. 
But… even as nightmarish these photos are, they are still precious to me. At the time I thought that I was only 2 weeks away from holding my darling baby in my arms. The baby was due January 15, 1999. It turns out he was in no rush to arrive. Joe was born February 1, 1999, 17 days late! Looking at these photos reminds me of how impatient and excited Jonas and I were for his arrival. 
Although I don't have those beautiful, perfect, soft-lighted pregnant belly photos, I'm still happy. The purpose of those photos is to remember the joy of waiting for that lovely new addition to your family, and that's exactly what I have.
Photos: December 28, 1998
Journaling: February 1, 2014 
(Joe's 15th birthday)
I'm so happy that I've captured this memory, even though I don't love my photos.
So BUST the scrapbooking myth that you must use great photos! Consider the rules to be guidelines or suggestions.
What rules do you stick to in your scrapbooks? What would you like to mythbust? I'd love to hear your comments!