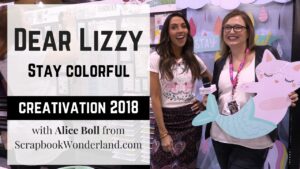 Elizabeth Kartchner is not only the sweetest person but her new collection, "Stay Colorful" is filled with sweet details that will make scrapbooking a joy!
Do you follow her on Instagram? I LOVE her Insta Stories! @dearlizzy
The colours of this collection are bright and vibrant and whether you're into fun and trendy embellishments, purr-maid anyone??? or not, this line has something to offer.
First of all you need to know that the paper is available individually, or as a 12×12 paper pad, OR a 6×6 paper pad!
(Click images to shop! *affiliate link)
The cut-apart paper, Jive Talkin,  has fun phrases and images and the 'B' side is a nice simple pattern, perfect for layering. (Click image to shop! *affiliate link)
I love this paper called "Mood Ring" because it makes me think of the 'pour art' that is so popular right now. (You know it's popular because my Mom has even tried it! You literally pour paint onto a canvas and let it spread, search it on YouTube, it's mesmerizing!)
The floral, Far Out, is pretty but not too fussy, and I love the confetti sprinkles on the "B" side!
And this script "Hooray" paper (it's technically called Let's Boogie) is good for so many uses, I truly love a good sheet of black and white paper, and the pink floral is fab!
I'd probably buy at least two sheets of this "Lava Lamp" paper!
Sometimes I want to add a bit of the fun and trendy products to my layout so I think this sheet of cardstock stickers with foil accents is PERFECT!!!
Or perhaps just a couple of layered stickers?
And I always love some puffy stickers!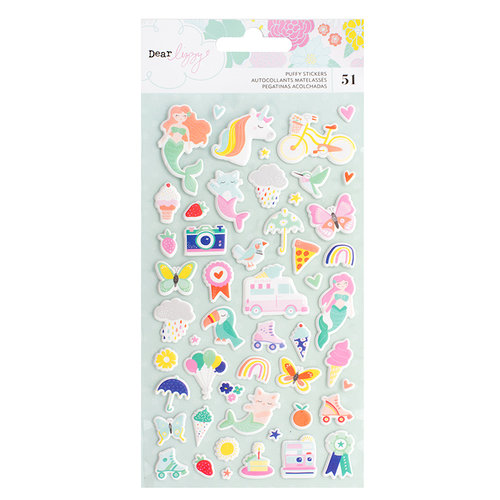 The holographic sparkle Thickers are as fabulous as they sound!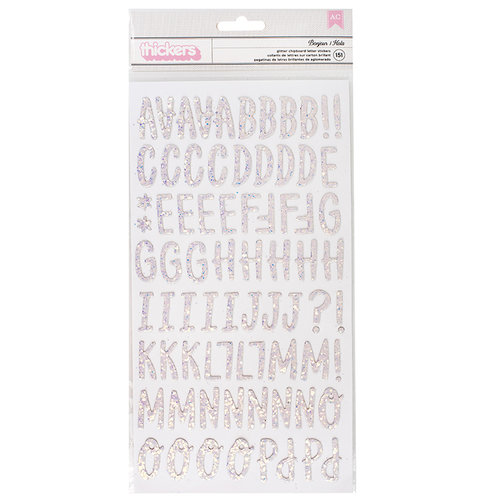 These gold/white sparkle words are definitely coming home to my scrappy space!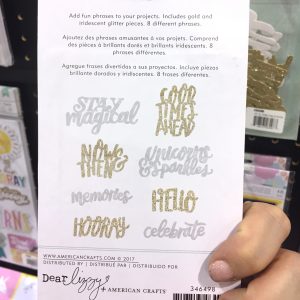 Honestly I was 'trying' not to show EVERY item, but there was so much to love! There are also:
some sparkle clothes pins
a terrific alpha stamp set
ephemera with gold foil
gold-foiled cardstock stickers with words and phrases
a book of washi tape
some glitter resin shapes
gold foiled vellum (swoon!)
and of course many more patterned papers!
Do you like to include trendy products into your scrapbook, or are you drawn to the simple designs included in this collection? I love that it works for both!
Happy scrapping!
Alice.
*This post contains affiliate links. If you shop using my links I'll receive a small commission. THANK YOU! I really appreciate it.