Joanna Hardy from Graphic 45 shows off their new collections; Midnight Masquerade, Nature Sketchbook, Vintage Hollywood and Portrait of a Lady at CHA2017 Creativation.
They take their vintage designs off the paper and onto altered clocks, frames, stars and so much more.
Purple is a colour that is often a little absent in the world of scrapbooking collections. If you've been looking for purple paper Graphic 45 has you covered with the Midnight Masquerade collection.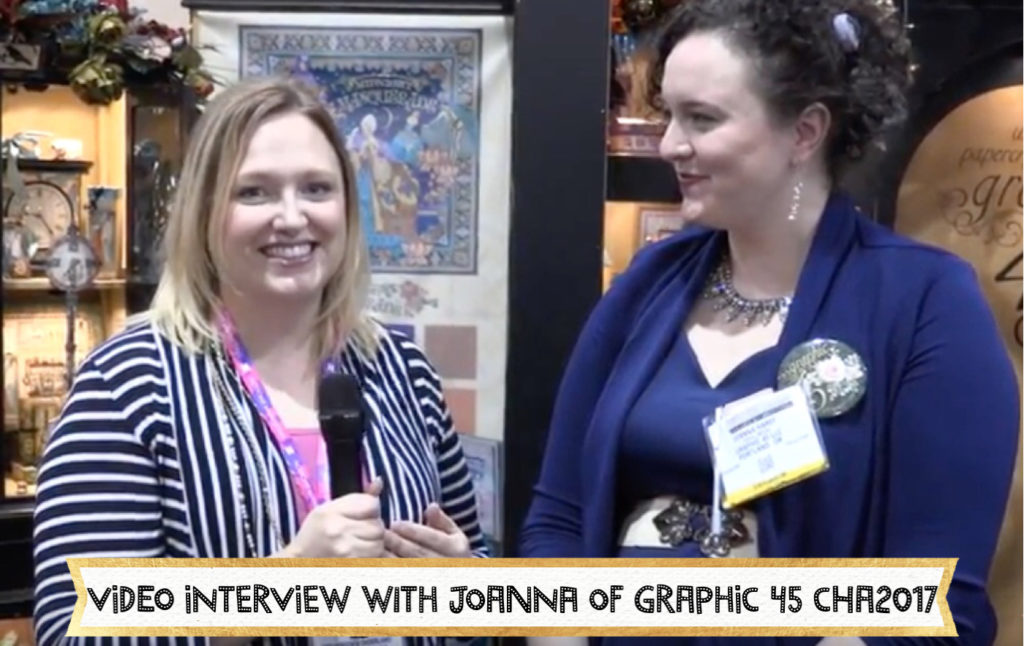 Looking for more from Graphic 45? Check out their website: Graphic 45
Alice.