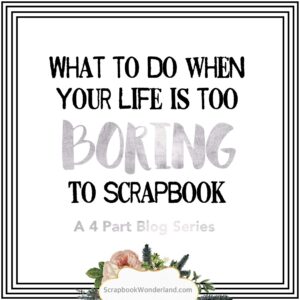 In this 4 part series we've been looking at what to do when you feel that your life is too boring to scrapbook. The first thing we decided is that it's NOT! There are so many things you can scrapbook about your life.
For part 3 we are looking at how Top 10 Lists are a great addition to your scrapbooks.  (You can start at PART 1 here.)
Top 10 Lists
Another great topic for your scrapbook layouts is Top 10 Lists. Here are a few ideas to get you started on list-making.
Things that make me laugh
Favourite:
books
childhood books
tv shows
foods
desserts
beverages
flowers
places to go
quotes
things to do in spare time
places to go
holidays I've been on
Pet peeves
Gifts I've received/given
Top 10 photos from this year
Things that make me happy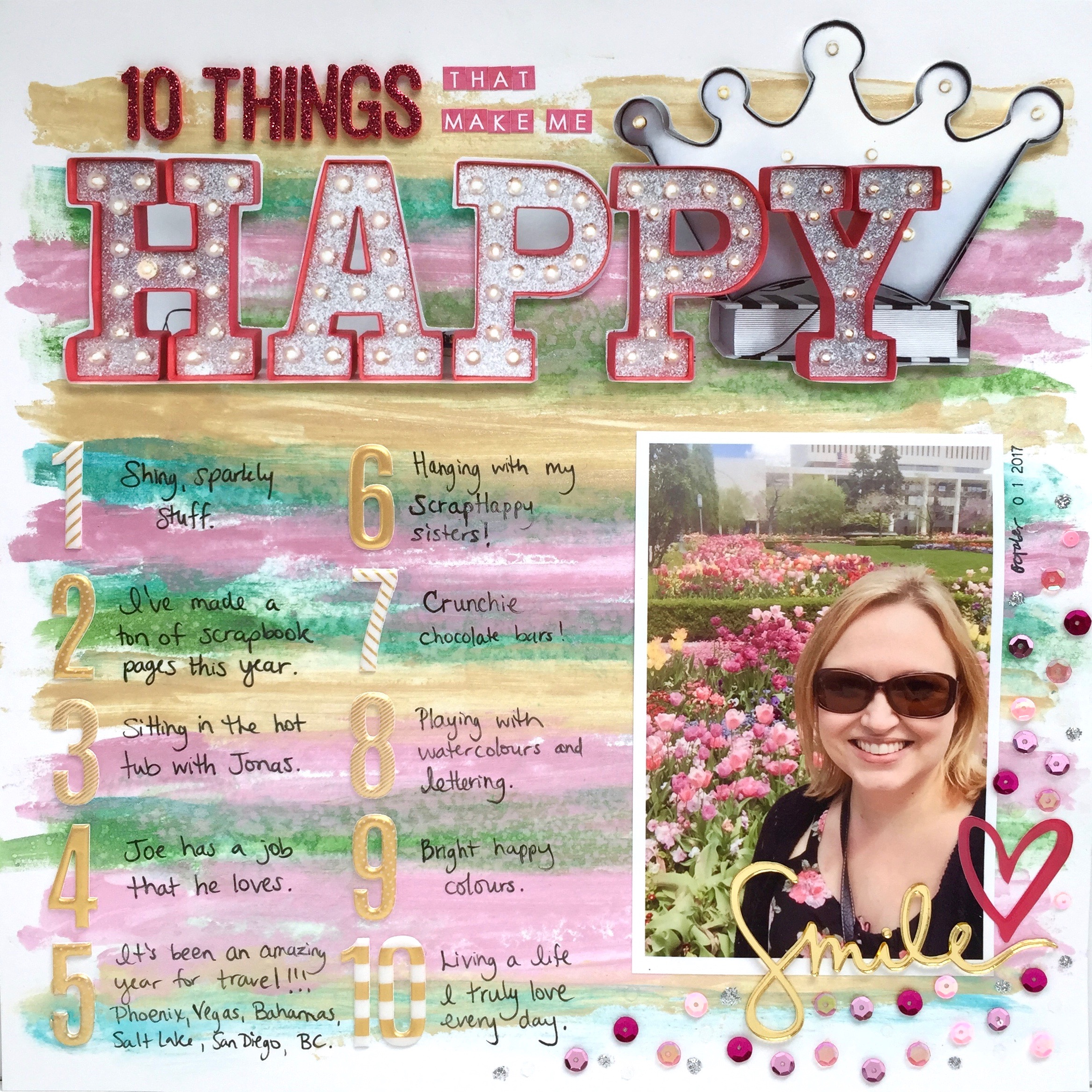 Go. See. Do. At Home!
The other thing to consider is that perhaps you could use a bit more spice in your life. Each part of this series will focus on something you can do in your own hometown so you feel more connected to your community and bring a bit of variety into your scrapbooking. We'll focus primarily on things you can do without going too far or spending too much money.
Special Events
Many communities make a big effort to celebrate seasonal holidays with special events. This can include things like Thanksgiving parades or light up nights.
Consider how your community celebrates national events like Independence Day, Canada Day, or Australia Day. Often there are decorations, parades and events designed to bring community members together. Get in the spirit and join the festivities!
Other special events that can be a lot of fun:
Comedy
Dance
Family and Community events
Film
Food and Wine
Lectures
Literary Events
Markets
Museums and Galleries
Music
Recreation/Sports
Religion
Theatre
Don't miss the final part of this series Part 4 : Family Stories.
Happy scrapping!
Alice.