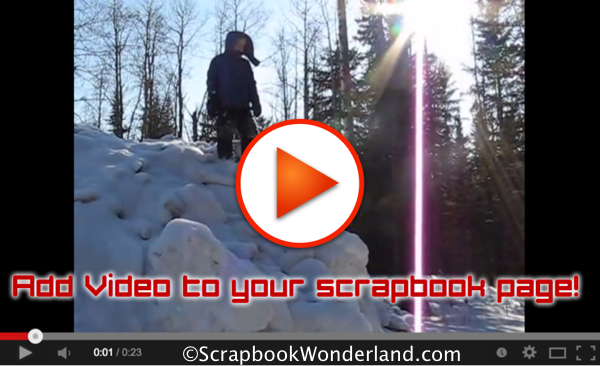 Best trick ever!
Sometimes a photo just isn't enough! Luckily it is so easy to take video these days. But… how can you incorporate a video into your scrapbook pages? Now there IS a way! In 4 easy steps you can add a video to your next scrapbook layout too.
Add a QR code to your page.

What is a QR code?
In simple terms it is a 2 dimensional code. It doesn't just read left to right, but from top to bottom as well. It allows you to fit a lot of information into a small space. (QR stands for Quick Response)
Why is it great?
QR codes can be read by most mobile devices these days, using your camera. You scan the code directly from your camera or with an app, and it links you to the corresponding material. For us, that will be a link to a video!
Where can I make a QR code?
There are several websites available online. I used goQR.me to create the one above. It is free to use. There are many other options so feel free to explore your options.
Directions for adding a QR code to your scrapbook layout.
1. Upload a video to Youtube or other online video hosting site.
TIP: If you don't want your video to become the next Youtube sensation you can make it "Unlisted" instead of "Public". This will allow you, and your friends, to find the video with the link but it won't show up on searches.
2.  Enter the Youtube link, and a short comment on the QR code generator.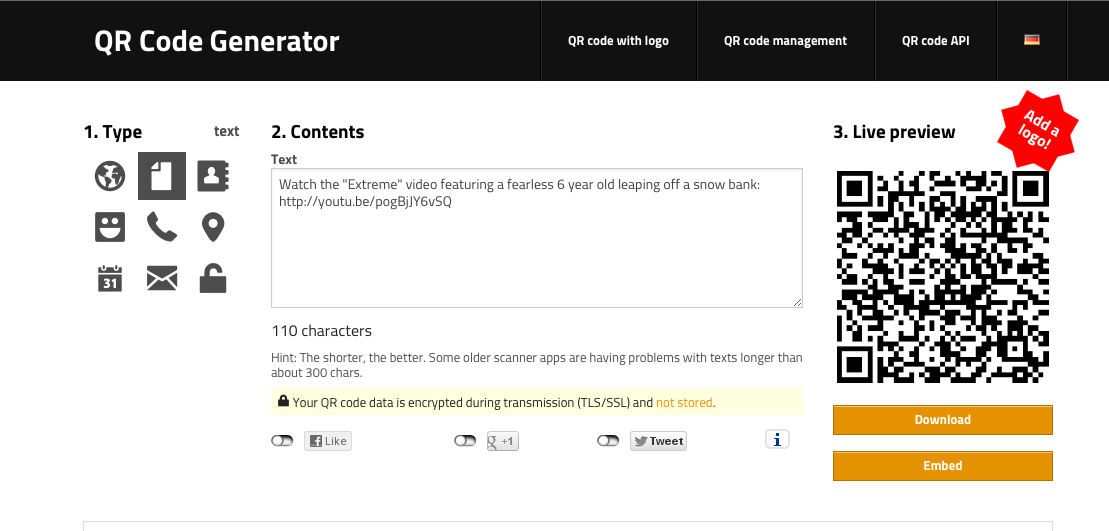 3. Download the QR code.
4. Print the QR code and add it to your layout!
To use the QR code simply scan it with your mobile device. You can use your mobile phone camera to automatically scan the QR code, or get a free app from the app store.
Now click the link and you'll see the video! Isn't that fun? I love how technology offers so many new opportunities for scrapbooking. What's the coolest way you've used technology for a scrapbooking project? Leave your response in the comments.
Have a wonderful day!