Sewing… it was the bane of my existence.
Try not to laugh too hard. If you are new to sewing, like me, I have to show you the coolest thing ever.
I recently had the opportunity to take a class with Stephanie Ackerman. She is a wonderful teacher that teaches from the heart and takes such joy in the passion of her craft that it is absolutely contagious. (Find Stephanie online at Stephanie Ackerman Designs.)
After 16 years in the crafting world of scrapbooking I have never been as excited about stitching as I am at this moment. Ok, that is not entirely true. When I first learned the technique of faux stitching on a scrapbooking page I was probably a little more excited, but it did not give me the kind of results that this did, and the feeling of accomplishment that I have now that I have completed this.
So, what did Stephanie teach me?
She taught me about imperfection. A new stitch. A new technique.
I would never have guessed that sewing would actually become something that I would enjoy.
It takes a long time to sew and sometimes you make mistakes. That perfectionist part of me really struggles with that.
Ideally I want it to look perfect, and even, and have the right tension. And sometimes it doesn't. Sometimes you miss a stitch. Or you get completely bungled right in the middle of what you are doing.
Just when you think you have it all figured out, you mess it all up.
But you just start over and keep going and try again.
What I want to show you is the piece I created. It took time and patience. Not just on my part. It took patience on the part of the people that were helping me. I was lucky. I had three people that came to my aid.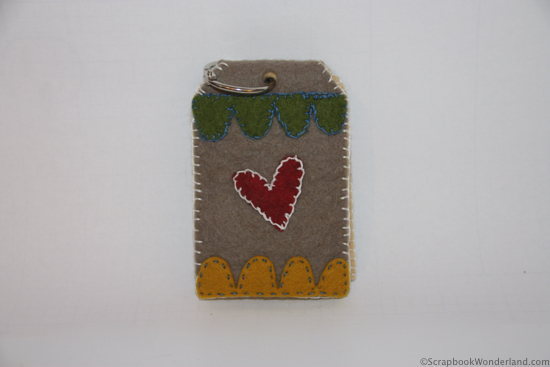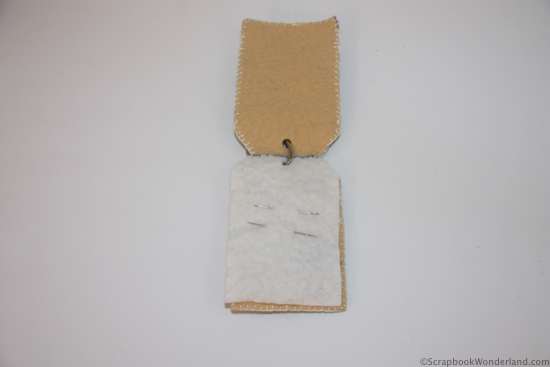 "I don't know how to sew. All I know is up and down and up and down."
That's the only stitching I have ever done.
They didn't look at me like I had little green antennae growing on the top of my head, they said, "Oh, this is how I do it."
That was a fun thing I discovered.
Each stitcher that helped me to complete this little project had their own unique way of approaching stitching. That showed me that there is not just one way to do something.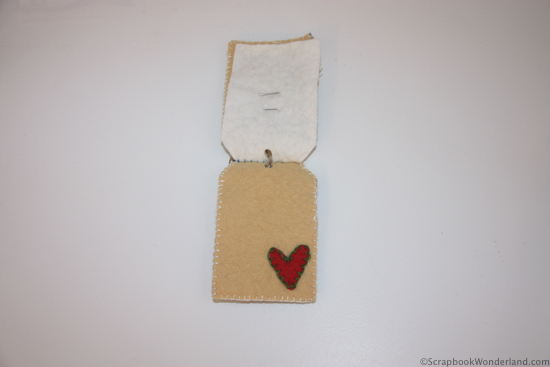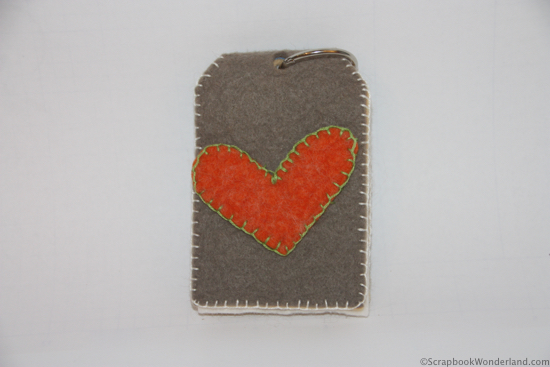 You can attack stitching like I attack scrapbooking. Everybody can learn a technique and then you add your own flair to it and you can achieve beautiful results through doing different things.
So, will I stitch in the future?
Probably.
Will I stitch very often?
Probably not.
I'm lucky that I'll have this video of Stephanie teaching me how to stitch to help me remember the next time I pick up my stitching. I'll have this tutorial video from Stephanie, a teacher that has taken the time and patience to show me what to do. The next time I pick it up again I'll have a teacher to remind me of what to do.
Here's my challenge to you.
Try it.
Try stitching. Try sewing. Try something you are not comfortable with or that you've been avoiding like crazy. Sometimes that thing that has scared you, or made you run in the opposite direction is exactly the thing you need to take your crafting into a new direction.
And show yourself that learning is something that happens all of the time. I tell my kids that all of the time, learning doesn't just happen in a school,  and here I am, 20 years after my high school graduation and I'm learning how to stitch.
Go and pick up something you've never tried before, or that has intimidated you or scared you. See if you like it. And even if you don't at least you'll know that for sure. Try something else.
This is how we progress. This is what keeps this hobby of scrapbooking fresh and new.
(P.S. I normally don't take vertical videos… my son would be rolling his eyes at me if he saw this… tip… hold your cell phone horizontally for video… not vertical! 😉  )
Let's take a closer look!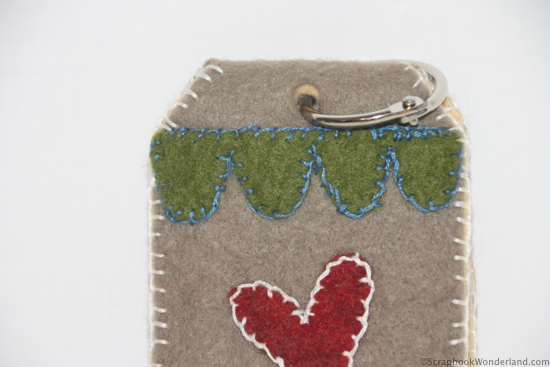 If you look closely you can see the errors. The unevenness. The inconsistencies in the stitching.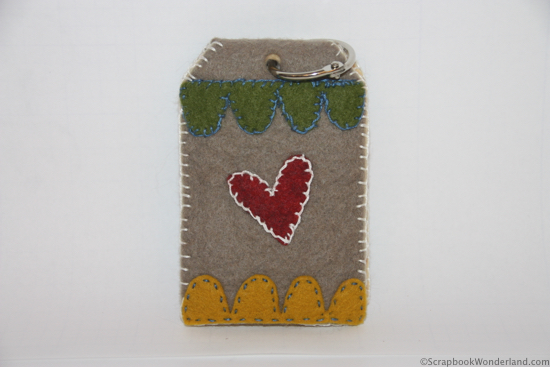 I decided that this piece would be a learning tool for me. I would practice and learn how using this tag booklet.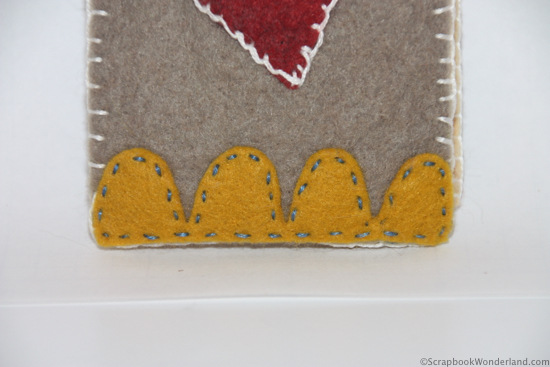 This was the only stitching I knew how to do before learning with Stephanie. It was so slow and painstaking, and it really didn't have a lot of flair.
I mentioned faux stitching… let me show you just how easy it is!
Faux Stitching Technique
I was thrilled when I found out the easiest technique to make a layout 'APPEAR' to have been stitched… without all of the troubles that seemed to be involved with stitching.
Faux Stitching Tip: Draw lines using a white gel pen. Use a paper piercer to poke holes in the paper along the white lines. That's it! It's that easy! Here's a close up look at how this appears on a layout.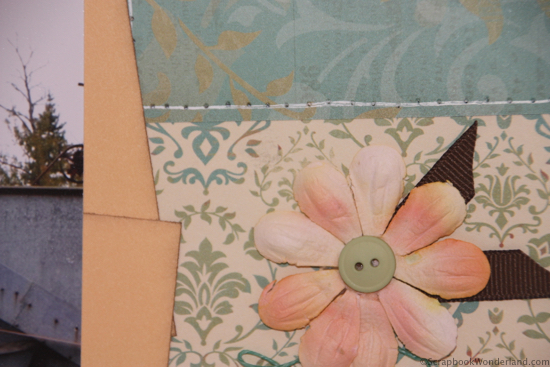 Make it Monday
Are you ready for more crafty tips? You may have arrived from Alison Day Designs where Alison shares how to tell a new story about an old subject http://alisondaydesigns.com/just-around-the-corner/
Your next stop is:
Share some Crazy Good recognition with Kristie from Artful Adventures making quick treat bags! http://kristiesloan.com/treat-bags/
Who Did It?
What are you doing Wednesday, September 16? Don't miss the chance to hang out with suspense author Mollie Cox Byran online! (It's FREE!!)
Click here to view more details
Don't forget to pop over to the Scrapbook Wonderland Facebook page for inspiration, to see what's new, or share your scrappy tips!
Happy sewing! Let your creativity shine!
Alice.