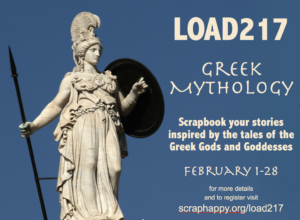 I'm excited to be the featured designer for LOAD217 Greek Mythology today.
The prompt for today was inspired by a competition held between Poseidon and Athena for the city now known as Athens. (Yup… major spoiler alert there!)
After hearing about the story our prompt was:
What is something you do better than others? What competition would you win or lose?
At first I thought I'd scrapbook about my son's competitive swimming, or maybe board games, our family loves them! As I went looking for photos I saw some recent pics from my hubby's birthday. We went 10 pin bowling. I LOVE bowling, and I definitely take pride in kicking a little butt.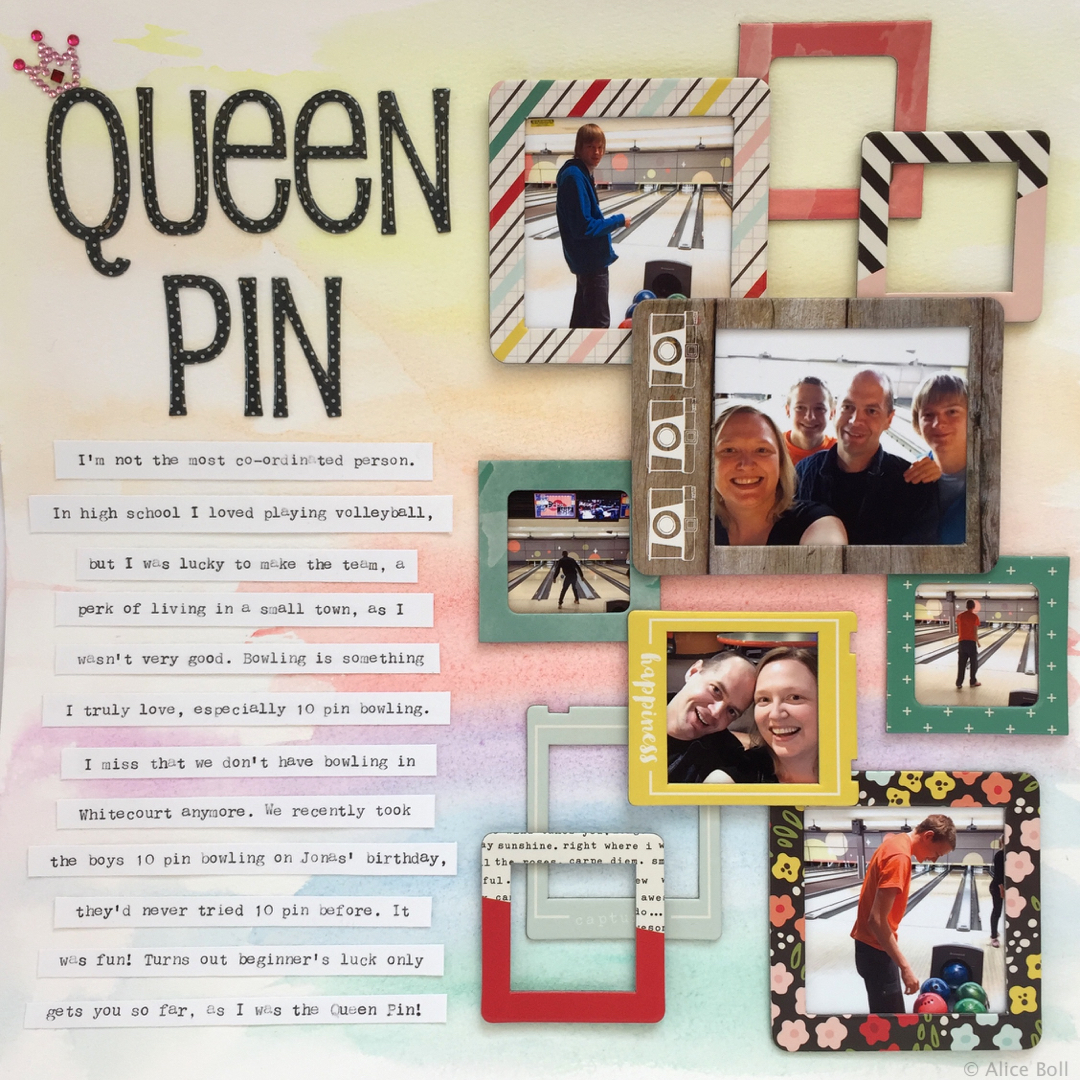 I started this layout on a piece of watercolour paper. I created my background and let it dry. I arranged my frames into a pleasing arrangement. Then I stopped and took a quick photo of it with my cell phone, so I wouldn't bump it and lose everything.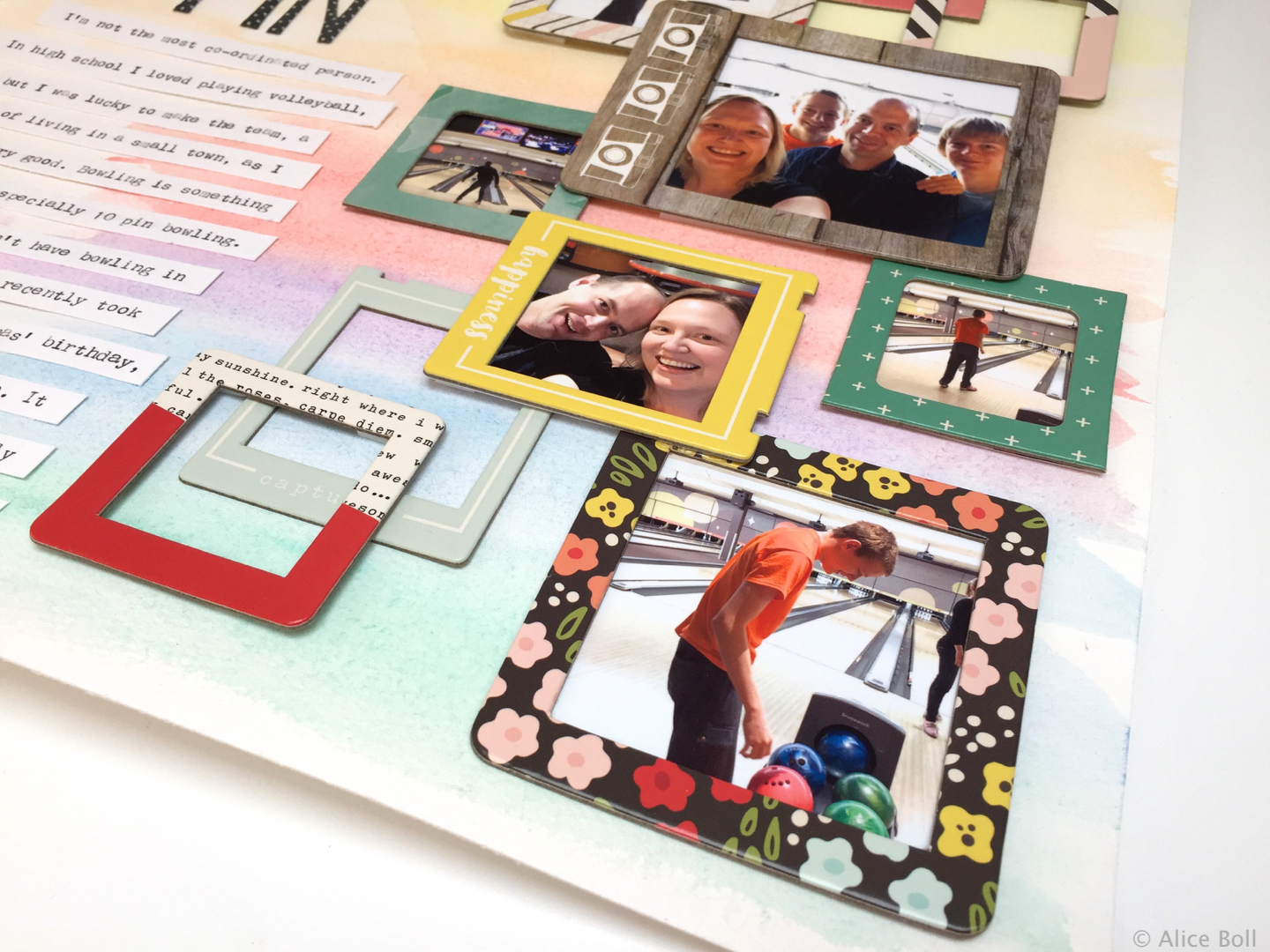 Then I measured the frames and printed photos in the sizes I wanted. Could I have cut down other photos, sure, but this made it a gazillion times easier.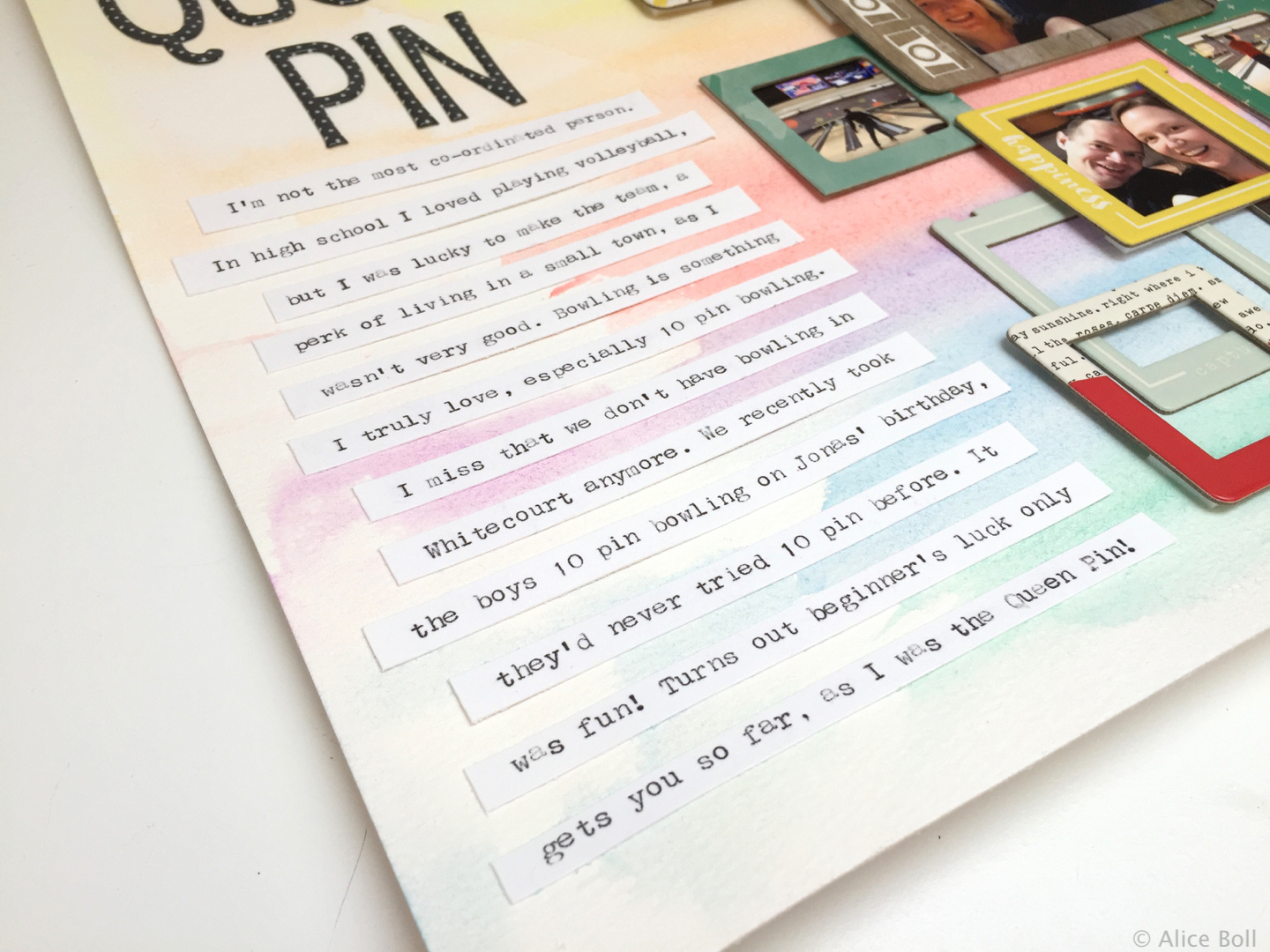 I used my beautiful Typecast Typewriter from We R Memory Keepers to type my journaling and I cut it into strips. I thought the strips would make it easier to see the pretty background and keep the journaling a bit lighter.
Sounds totally believable, right?
I typed it on strips because I kept messing up my block of type, so I finally gave up and decided I'd do it in strips so I didn't have to have all of the errors! #reallife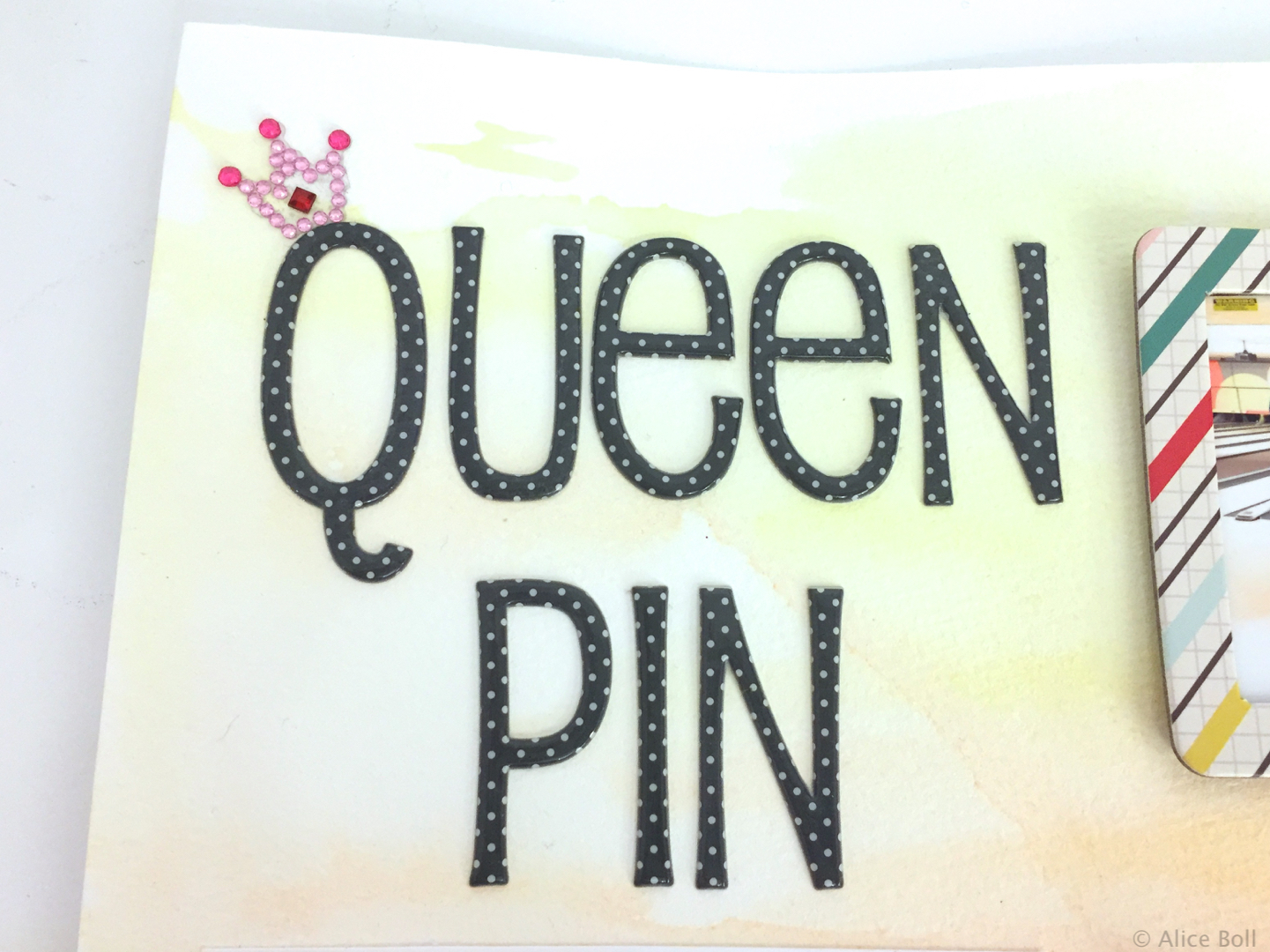 My friend was over and suggested the title which I immediately loved. I added a little bit of bling with the crown on the Q and this layout was done!
Have you scrapbooked a competition, or your competitive side recently? If not… it might be time!
Happy scrapping!
Alice.
P.S. Did you miss out on LOAD217? The next LOAD challenge will be in May. Sign up for the Scrapbook Wonderland EMAIL LIST so you don't miss out.