Scrapbook Improv this January was so much fun!
Scrapbook Improv is a great way to connect with other scrappers and catch up on some scrapbooking! In just under two hours I was able to complete 2 layouts, a traditional 12×12 layout and a two-page pocket layout. I used two kits, both from Gossamer Blue, the January main kit and life pages kit.
Here's the replay of the video. I'd suggest pulling out your scrappy supplies and scrapping along with me as you watch the replay.
Here's the layout I created using the main kit from Gossamer Blue: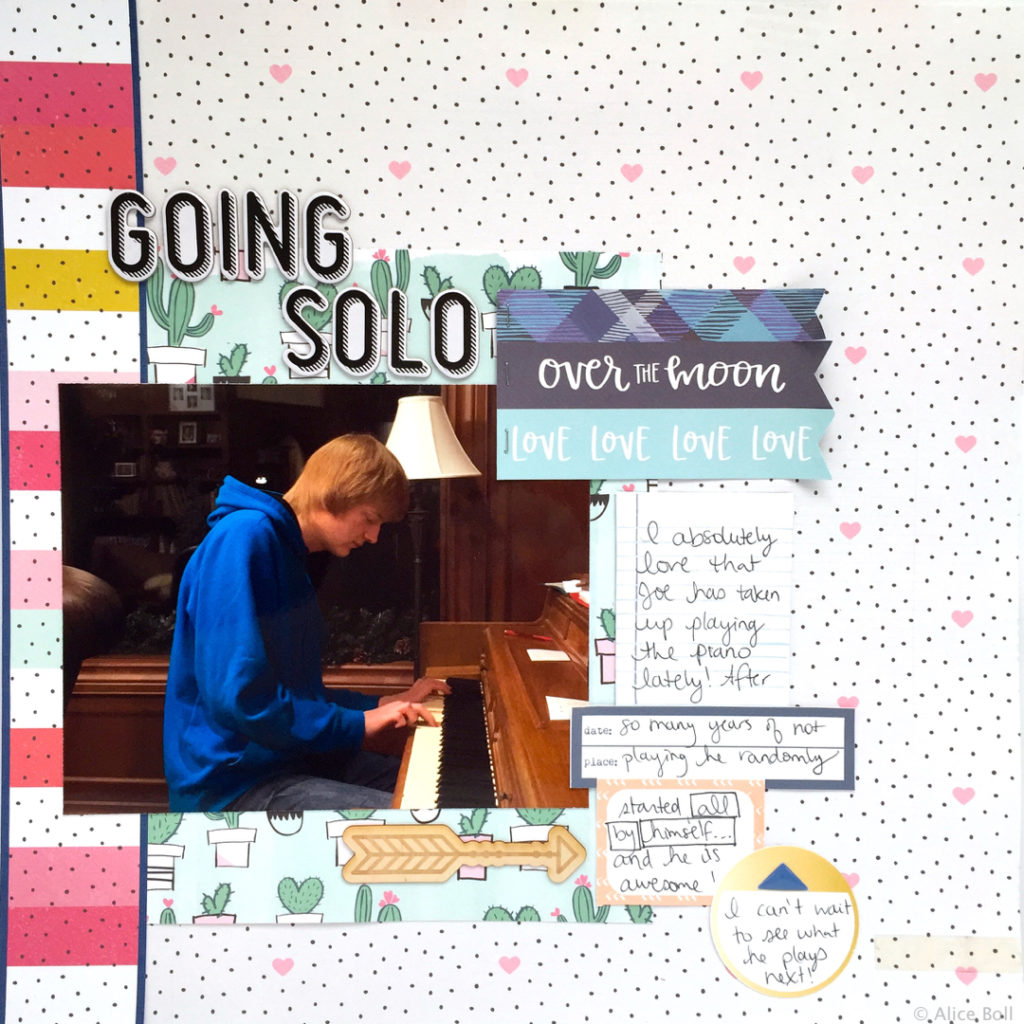 Don't you love the sweet cacti love-themed paper? It's from One Canoe Two's Hazelwood collection. The dot paper with the pink hearts is from Crate Paper's Heart Day collection.
I left the block of banner strips in one piece, but I cut the ends and curled the tips of the banners.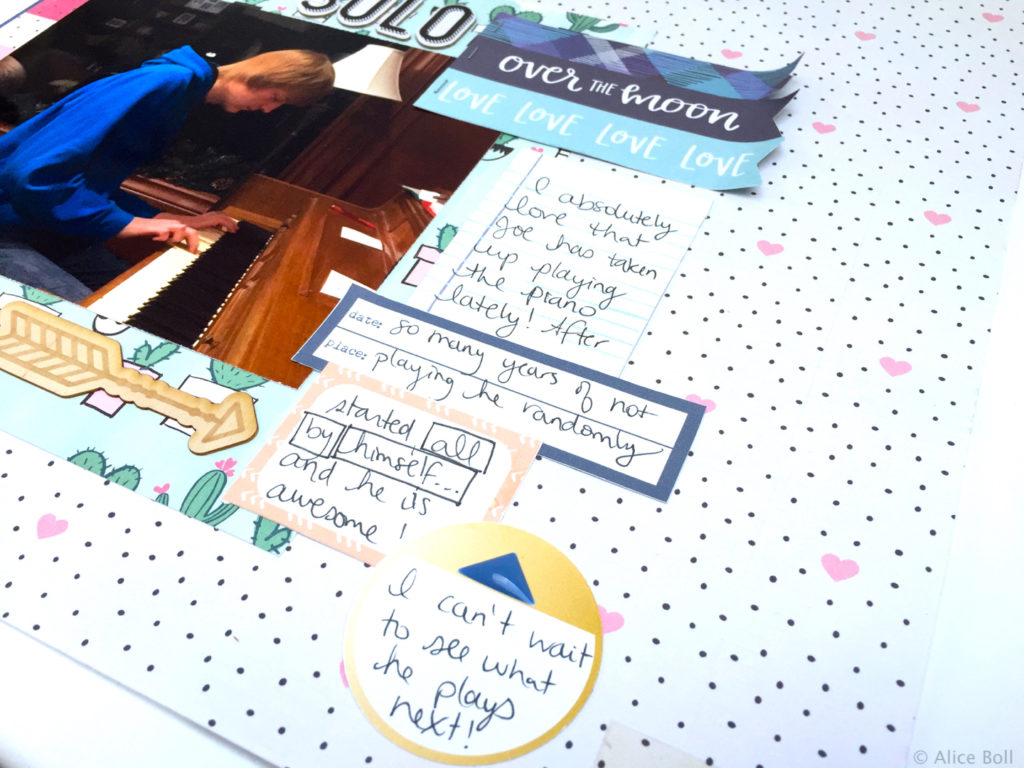 I decided to do the journaling across a bunch of labels. Most of the labels are from the Printables sheet that you download and print yourself.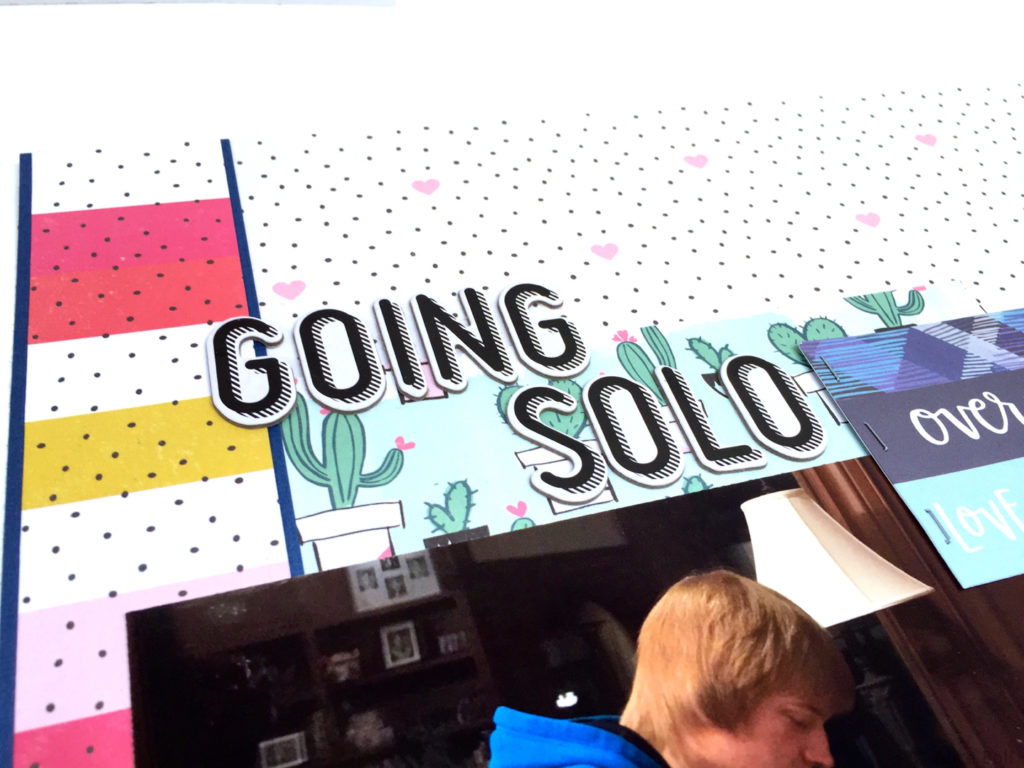 Aren't these Thickers great? They are called Charming. I love how they are a mix of black, white and diagonal stripe.
Using the life pages kit from Gossamer Blue:
I used the life pages kit to make a two-page pocket layout.
Left page: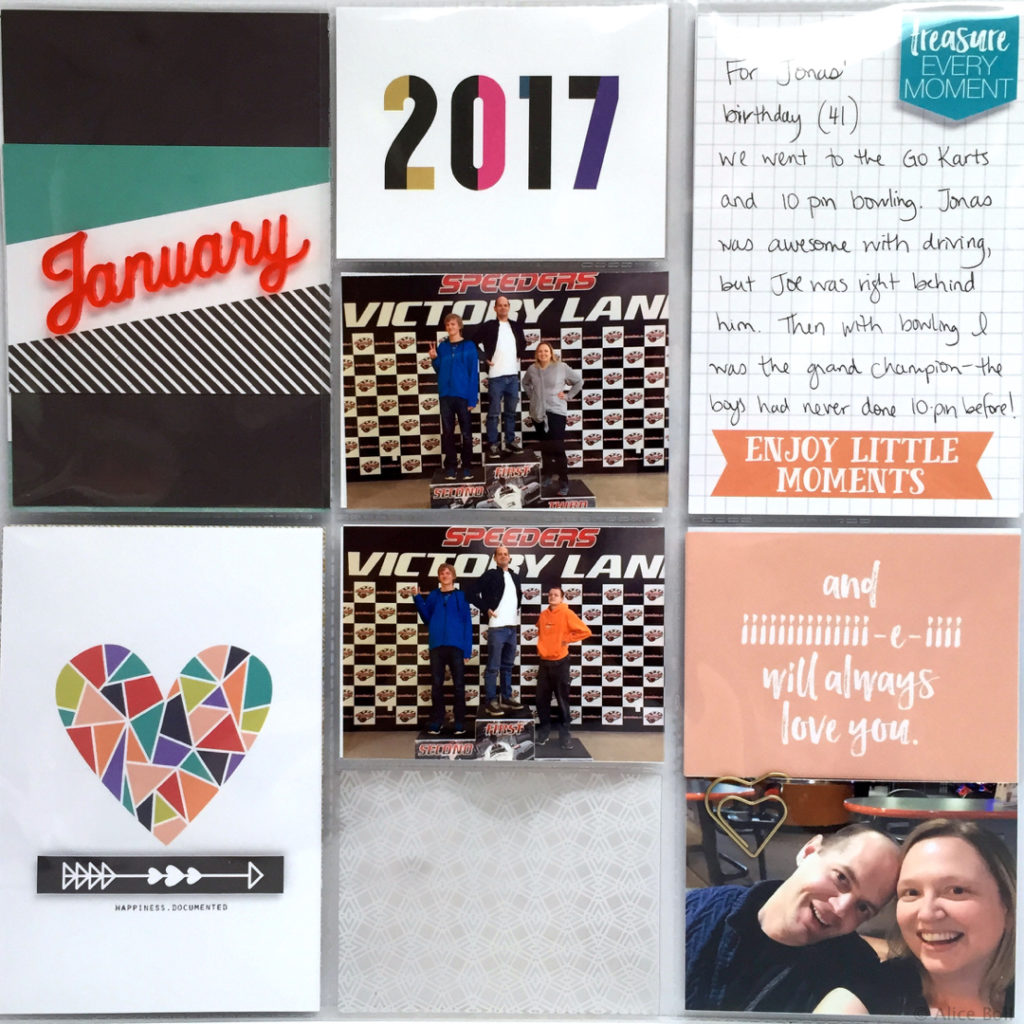 I used the acrylic title "January" from the main kit on the pocket page. I LOVE how it looks on this patterned 3×4 card that I mounted on a 4×6 card.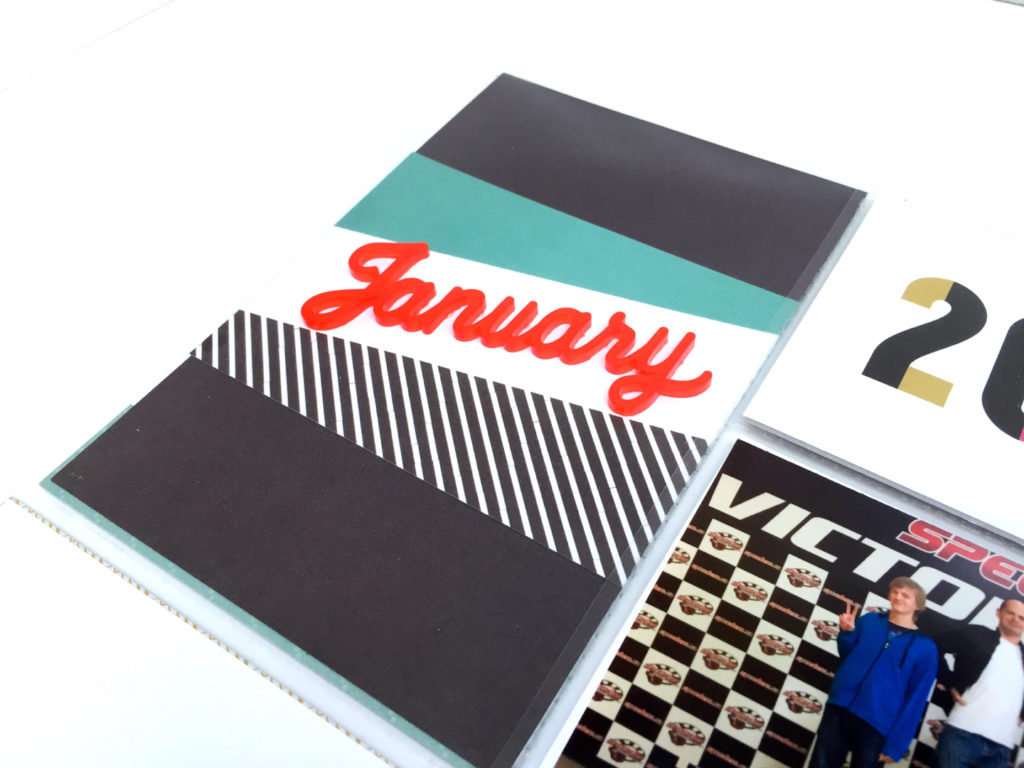 Under the stained-glass heart I added a popped up arrow that was cut from a 3×4 pocket card.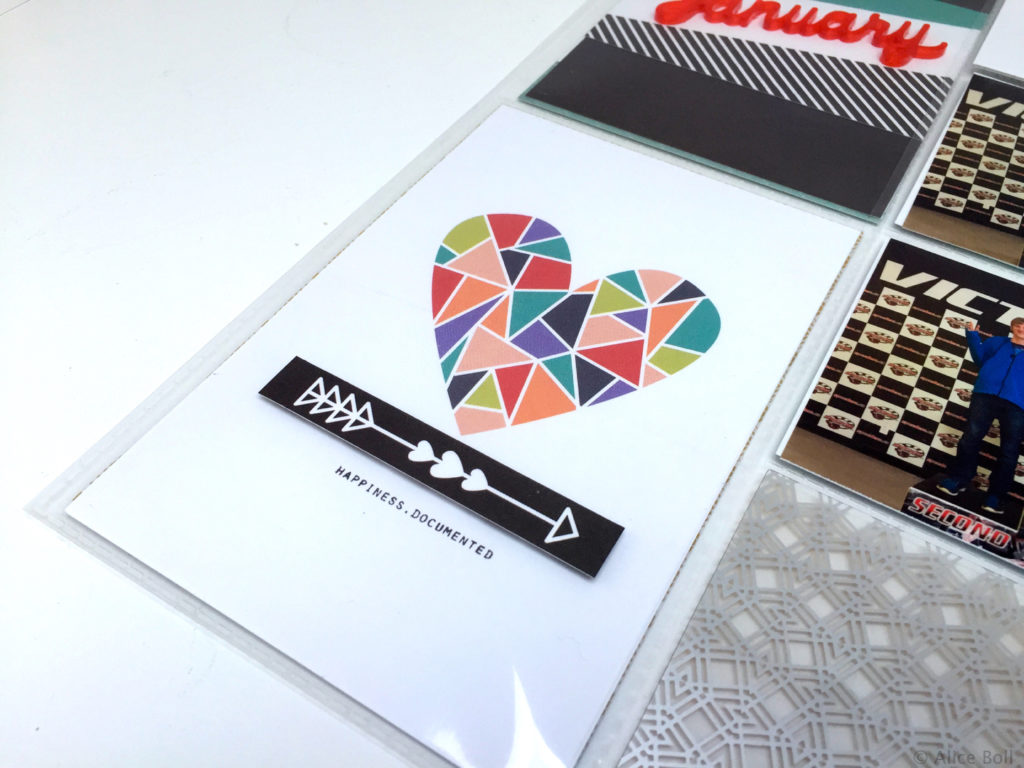 Then I stamped a sentiment from the stamps that are included in the kit.
Right page: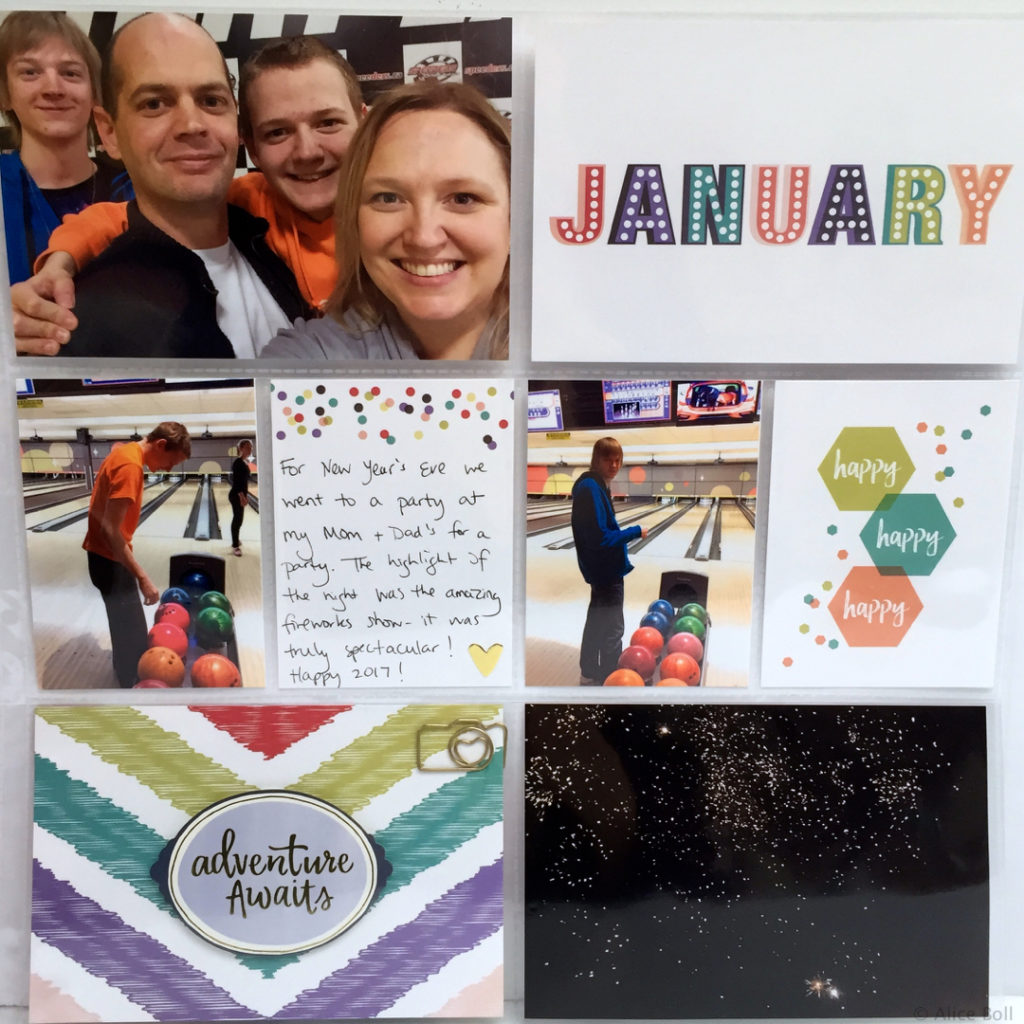 This page was pretty simple. I mostly slipped the pocket cards in without much embellishment, because hey… they're pretty all on their own!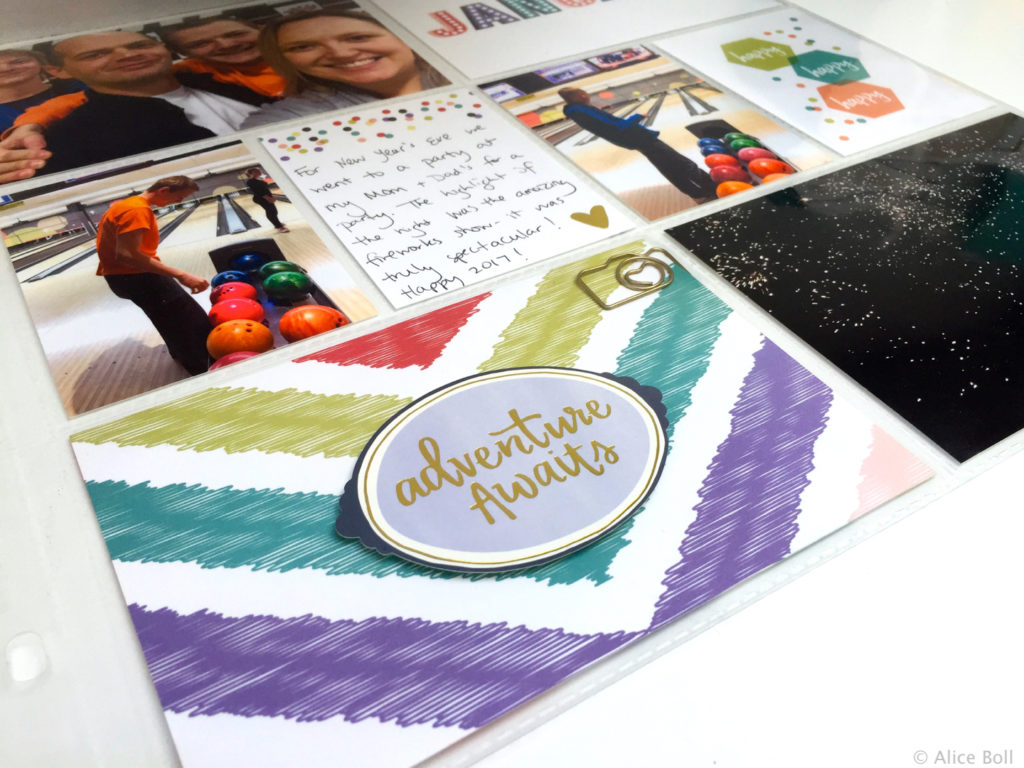 I did add a cardstock sticker with gold foil (swoon!) and it's from the One Canoe Two Hazelwood collection, on some pop-up tape to this 4×6 card and added a cute camera clip to the corner.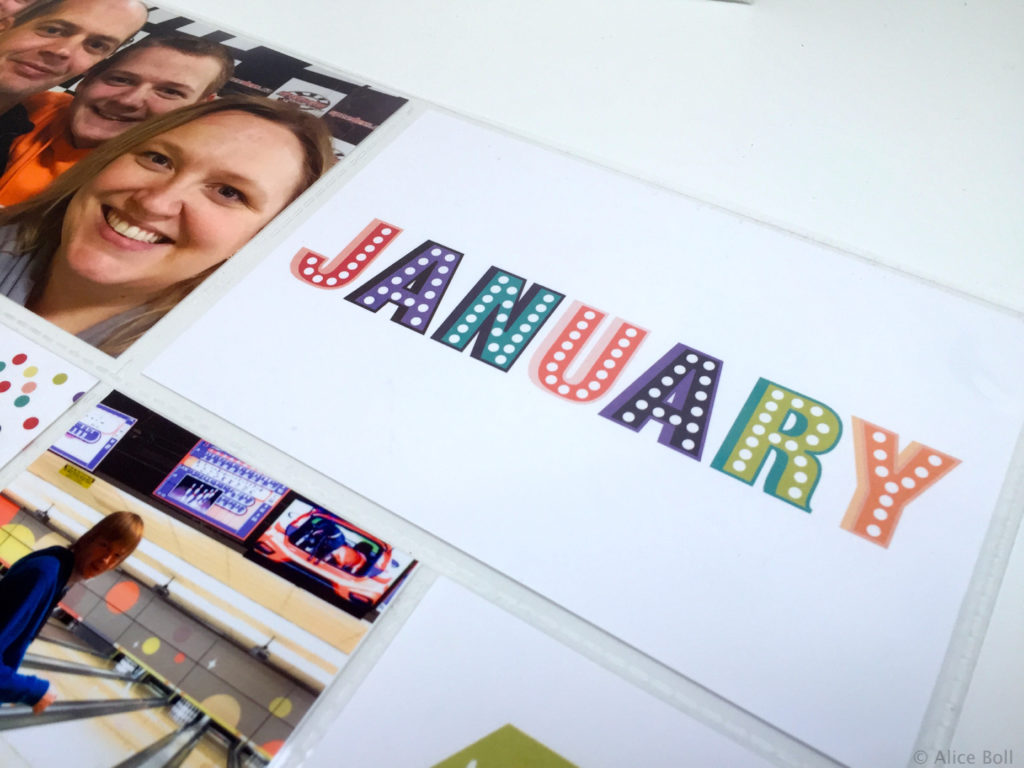 I loved these colourful marquee letters so much that I left the card exactly as it was.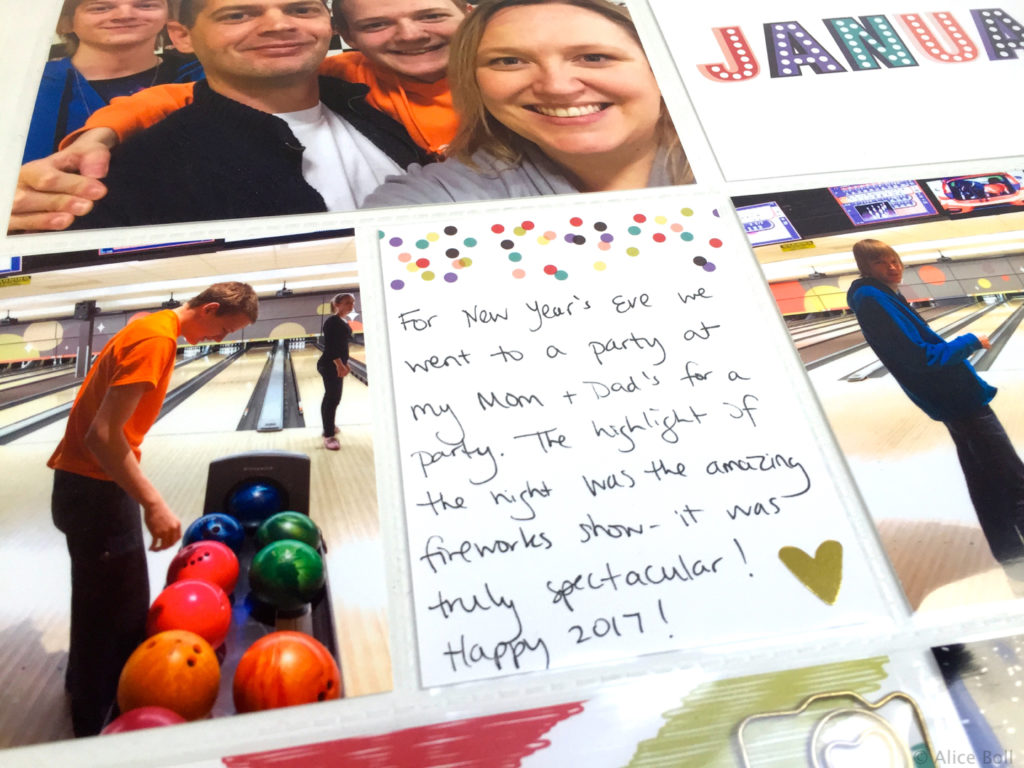 I added a bit of journaling to a card and finished it off with a gold foil heart. Done!
I love how easy it is to scrapbook with the Gossamer Blue kits. I always find a suitable embellishment and the designs work for many topics.
Did you know? When you sign up for your Gossamer Blue subscription you'll also receive a monthly download with cut files and printables. Just a little perk to having your subscription! I used some of those elements on my page this month and they were the perfect touch.
WIN! We also do a draw during the live event for a life pages kit, so plan to attend the next live scrapbooking event… it will now be called Scrapbook Live instead of Scrapbook Improv, and you could be our next winner!
Want to join me next month? Sign up for the Scrapbook Wonderland email list so you'll receive info about the next Scrapbook Improv. Every month we have a draw and one lucky winner receives a Life Pages Kit from Gossamer Blue, it could be you so join me next time!
Hope to see you next time and happy scrapping!
Alice.