When a good idea comes along sometimes I can be a bit behind the times.
I'm reluctant to join something new. I'm resistant to change.
When everyone is excited about a fun new idea I sit back and wait to see if it's really as awesome as everyone thinks.
Ali Edwards' One Little Word is one of those ideas I had to come around to. (I did the same with pocket page scrapbooking too!) 😉
This year I just couldn't resist.
I'm part of the club, the gang, the movement. Whatever you want to call it I'm in.
I've decided to make some big changes in 2016 and I'm using One Little Word to help me do it.
How it Works
Select a word to guide your intention for the year.
Bring that word into your life in various ways so you can use the word to create the life you truly want.
Don't forget to scrapbook/journal it too!
My One Little Word for 2016 is:
MORE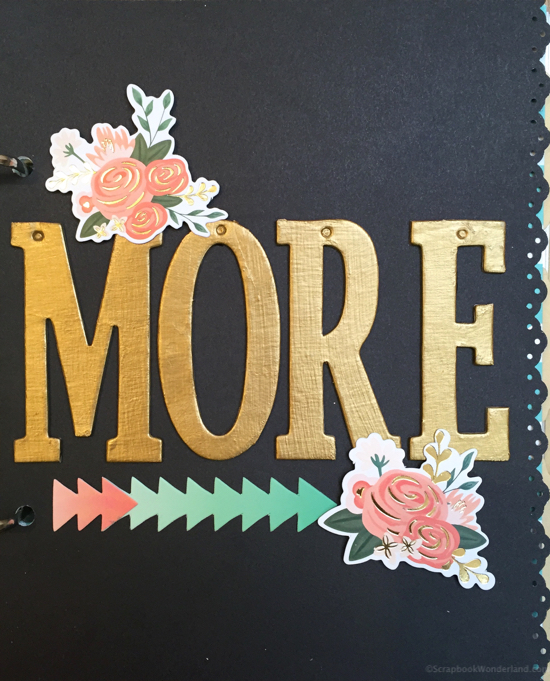 I want to accomplish more in 2016.
Here's why I chose the word MORE.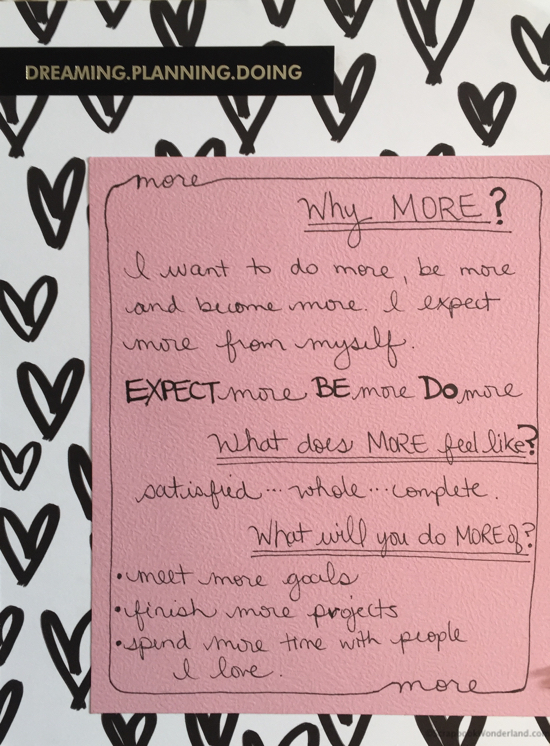 Why more?
I want to do more, be more, and become more. I expect more from myself.
What does more feel like?
satisfied, whole, complete
What will you do more of?
meet more goals
finish more projects
spend more time with people I love
I'm taking the One Little Word class to help make progress with my word this year.
Make it Monday
Did you arrive here from Alison Day Designs? Alison has no snow but that's not stopping her from creating a fun set of Winter Wonderland cards.
On your next stop Connie will show you a fun and easy ombre card… you know that sending a quick card will show you care! Pop over to  Clicky Chick Creates to find out more!
Have you selected a word to help guide your year? Share your word in the comments! Why did you choose it?
Have a wonderful day filled with more, more scrapbooking of course!
Alice.