Need an idea for Father's Day? Make Dad a mini album! You'll be surprised at how special it will be to him.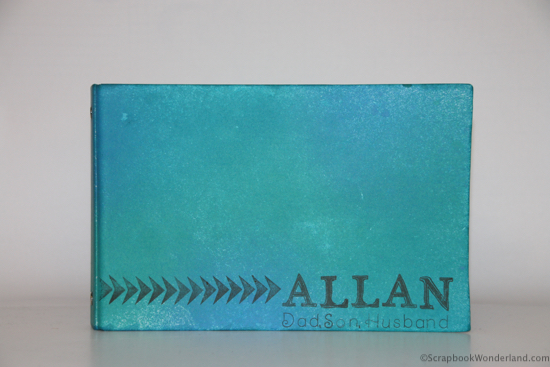 There's one important rule when scrapbooking for a man.
Keep it simple.
As much as you might enjoy the creative process that is probably not going to be the most important thing to Dad.
Focus on your photos and add a short story or sentiment.
For this sample project I took a white album and sprayed the inside and outside using 3 shades of blue Dylusions spray ink. This was a super easy way to decorate the book while keeping it simple.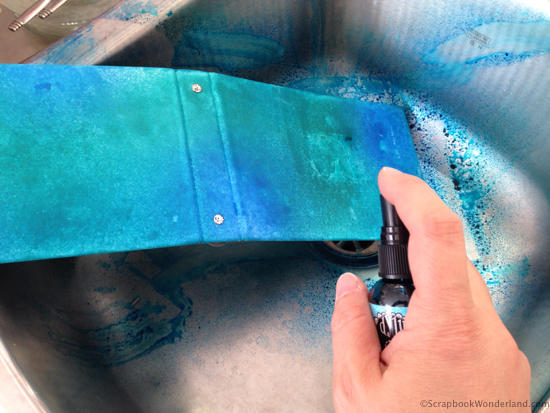 Another way to keep it simple is to pick a line of coordinating patterned paper and use it throughout the book. In my sample I used a paper pack that includes cardstock from Close to My Heart. (Wonderland)
Here's a sneak peek to see how I'm finishing the inside of my book: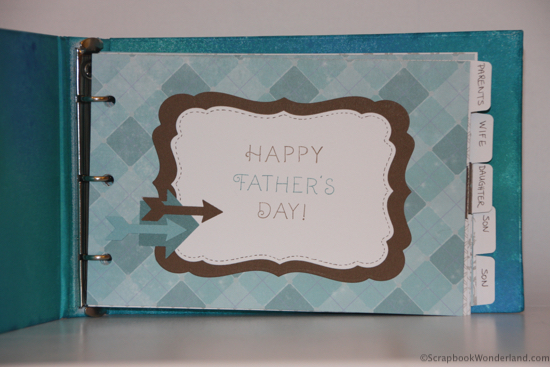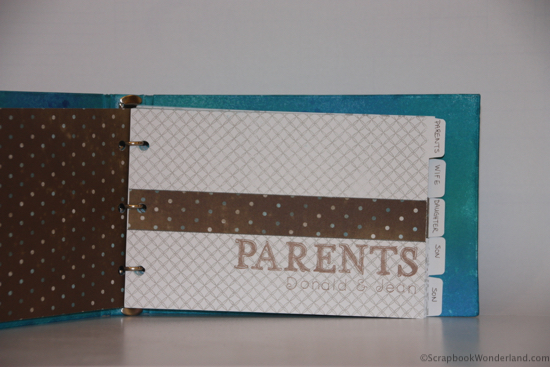 Each section has a title page.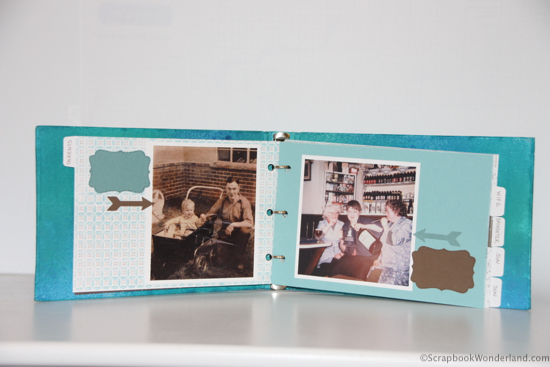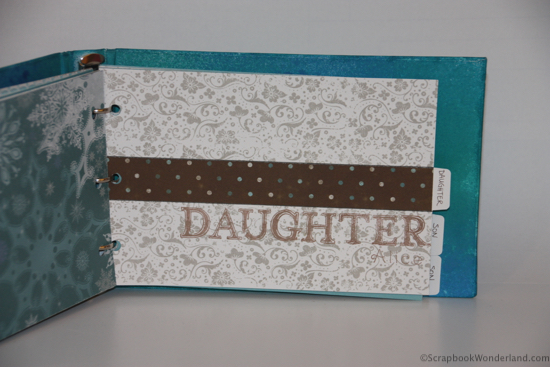 The design for each of the sections is the same. This helps to keep it simple!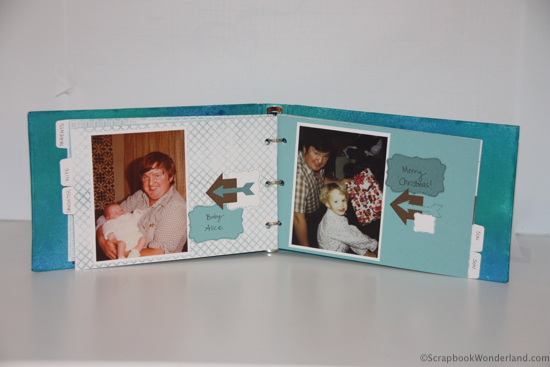 The pages inside are decorated simply using labels and arrows punched from cardstock.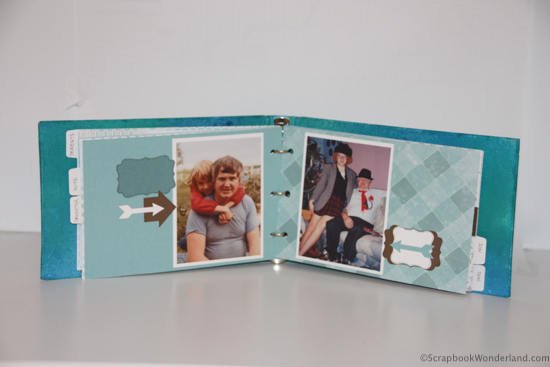 There's still plenty of room to add extra sentiments and memories to the pages.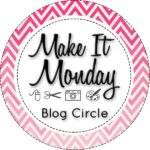 Make It Monday Blog Circle
If you are joining us for this Father's Day Make it Monday blog circle you'll have arrived from Artful Adventures where Kristie was showing how to create a great folded shirt card, perfect for the guys! Added Bonus: it holds a gift card!
Your next stop is to Photos Kept Alive where Karen is trying some new techniques with Panstoria Artisan while making a digi Father's Day card.
Are you ready to make Dad an album for Father's Day? How will you keep it simple?
Alice.