Are you ready to dive back into scrapbooking?
LOAD Mini: Out of this World starts August 13 and we'll be scrapping for a week with every day inspired by an "Out of this world" prompt.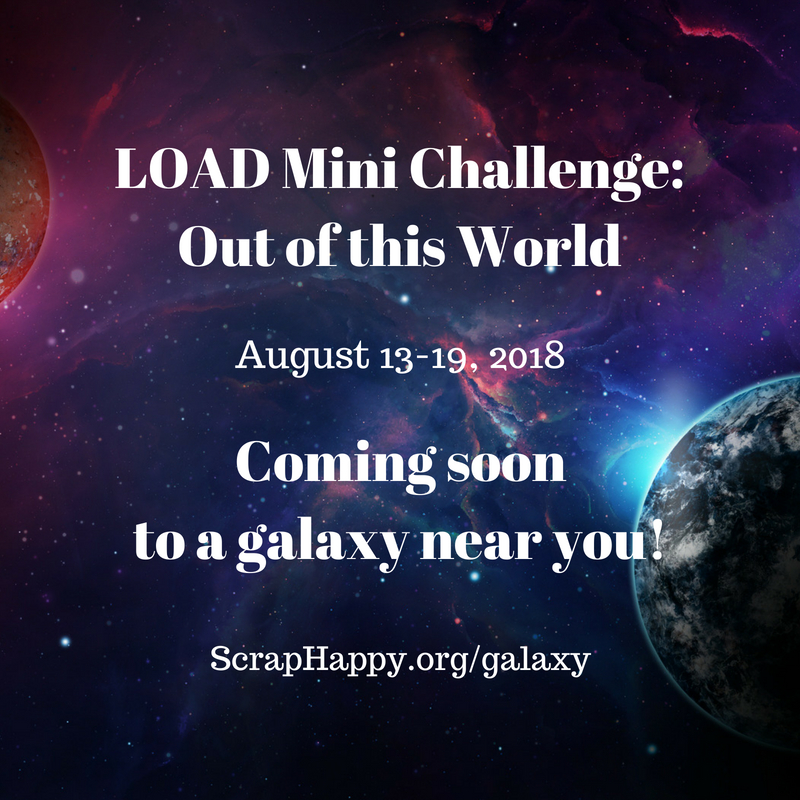 We don't scrapbook about outer space of course, the theme just leads us to tell some great stories from our life. Use them, or don't!
Did I mention that it's only $15!
Find out more at ScrapHappy.org/galaxy
Let's DO some scrapbooking!
Alice.