It's Friday, let's have some fun!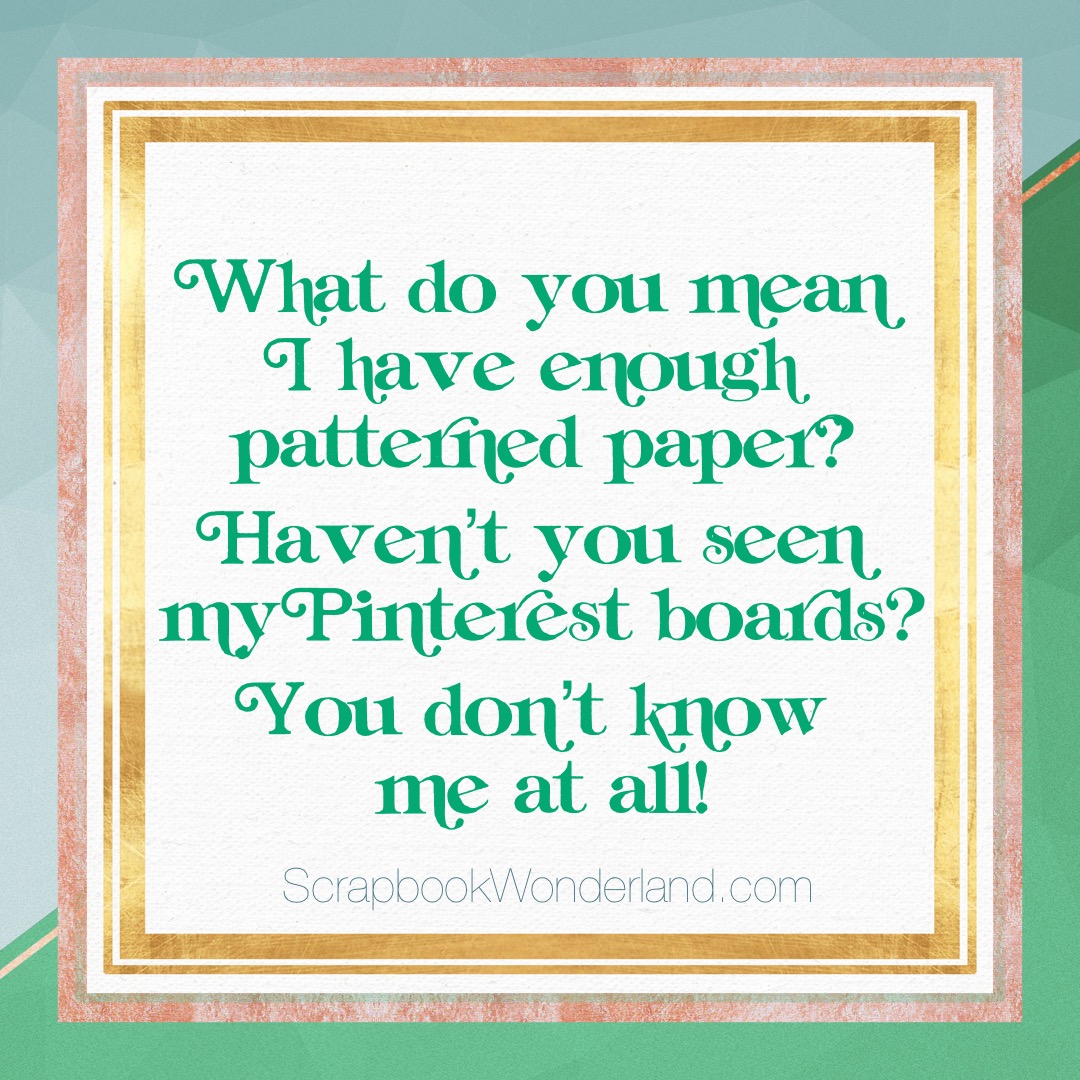 What do you mean I have enough patterned paper? Haven't you seen my Pinterest boards? You don't know me at all!
Did you miss the last Fun Friday post? You'll love this: SCRAPBOOKING KITS ARE LIKE SHOES!
Have a great weekend. Let your creativity shine!
Alice.