Laura Graff from Webster's Pages gives us a tour of their booth at CHA2017 Creativation and shows us all of the beautiful new designs. Composition Planners and Notebooks, Planner and Stationery Accents Kit (perfect for planners or pocket scrapping), A New Day, Love Story, 3 different sizes of planners: personal, travellers, and A5.
I loved the flexibility of their Composition Planners and notebooks so you can customize your planner to work for the way you live.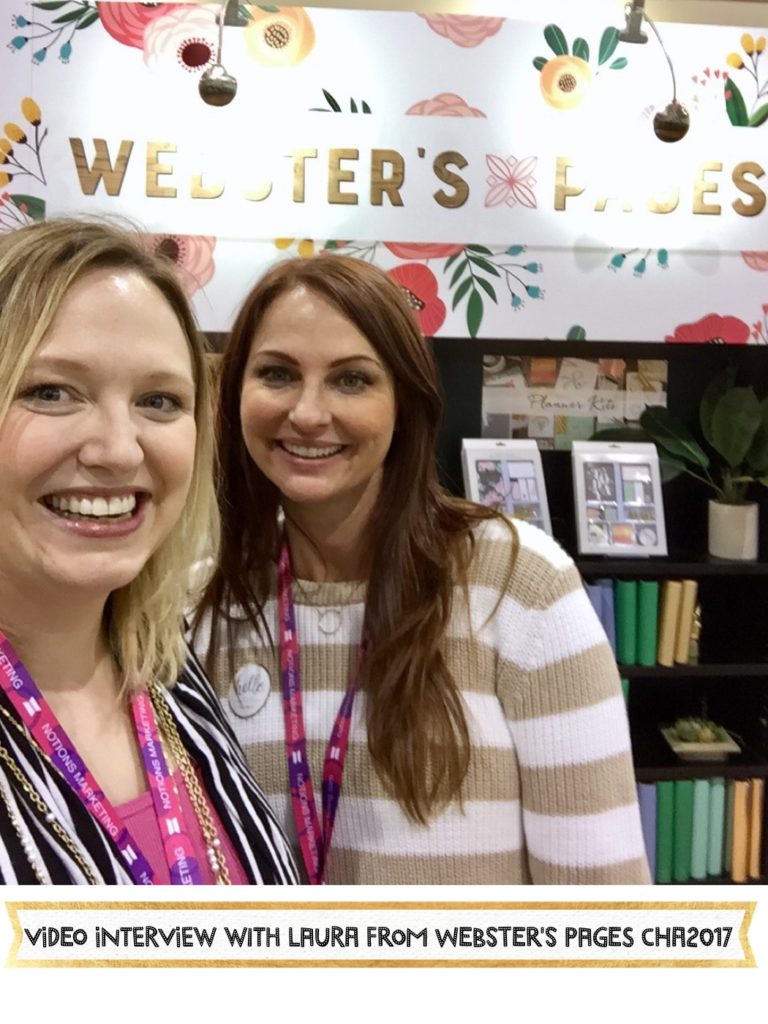 Don't miss my VIDEO INTERVIEW with Webster's Pages co-owner and designer Brandin O'Neill where we chat about her design process and she makes a scrapbooking confession!
For more info about Webster's Pages visit WebstersPages.com
Alice.