It's Friday, time for a bit of fun!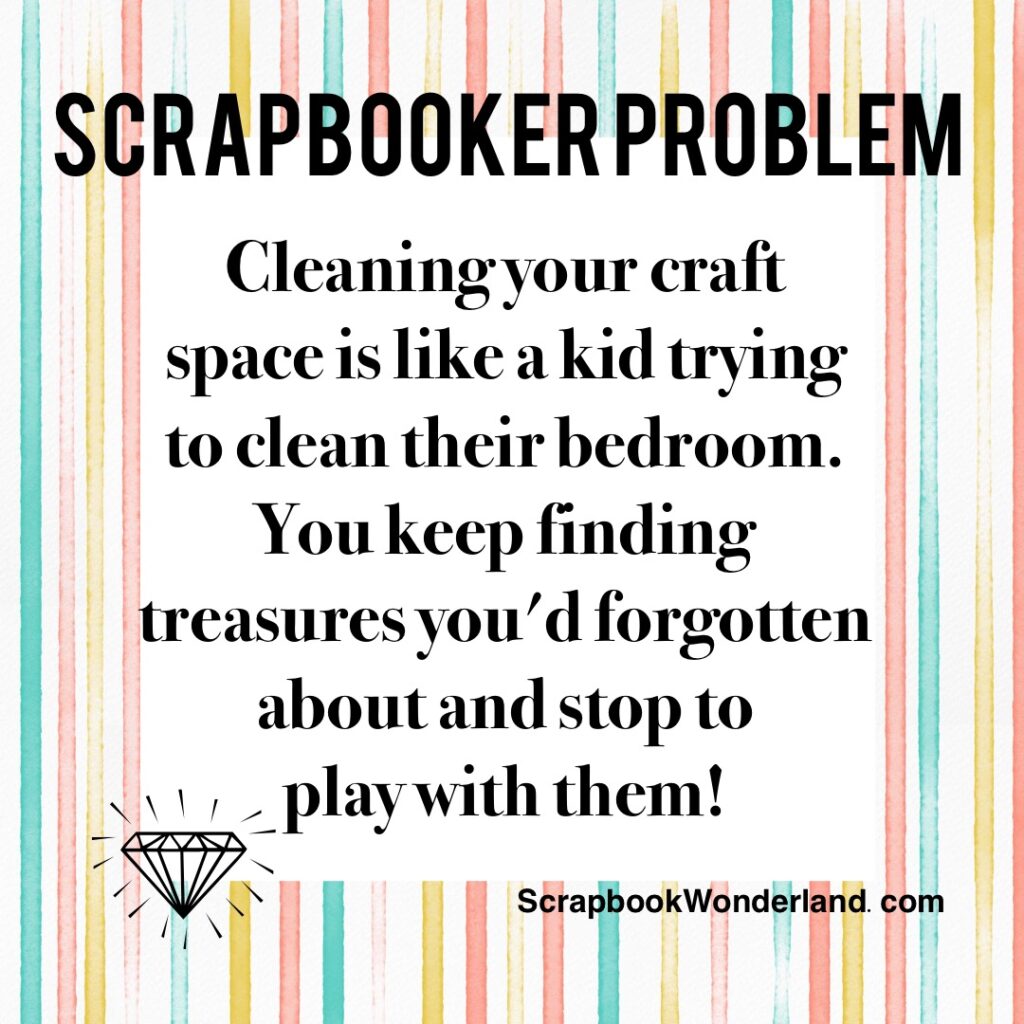 Scrapbooker Problem:
Cleaning your craft space is like a kid trying to clean their bedroom. You keep finding treasures you'd forgotten about and stop to play with them!
This is definitely true about my scrapbook room right now, how about yours?
Have an awesome weekend and let your creativity shine!
Alice.